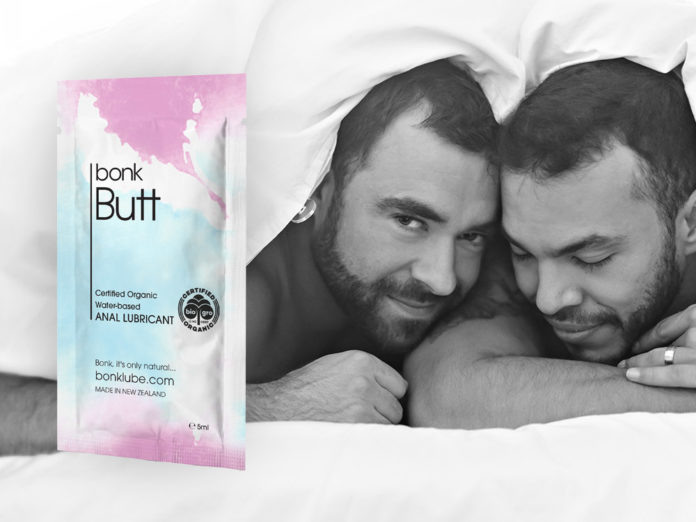 Bonk, it's only natural … Be part of something special!

Bonk
– A New Zealand brand of Certified Organic personal lubricants are expanding their range to include an Anal "Butt" lube focused on offering couples a trusted safe Certified Organic alternative when engaging in anal play and sex.
The kiwi company says they will soon be trialling three new formulations and are looking for twenty sexually active male couples to take part in the trial.
Each couple will be asked to trial three different lube formulations at home over a two-month period and to complete a short online survey. In return, we will give each couple a 150ml bottle of the winning formulation every month for 12 months!
Have your say! Sign up now using the form below, and
Bonk
will then be in touch to answer any questions and get the trial started!