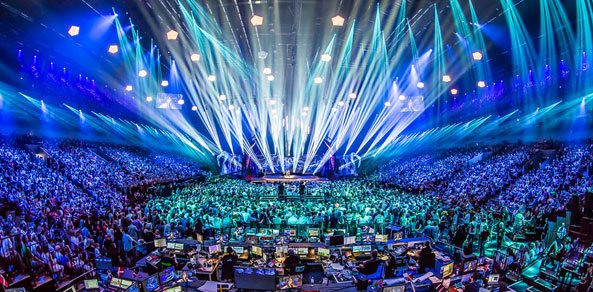 Three European Events that are Even Gayer than Eurovision! For the first time the Eurovision Song contest will breoadcast on NZ tv live on Sky's UKTV at 7am on Sunday 11 May. Ricky Sutton discovers that against all odds there are even gayer events going on in Europe this weekend. For some it's the cheesy music. For others the cringeworthy OTT performances. For many, it's a rejection of the implication that because you're gay, you're bound to enjoy watching The Eurovision Song Contest (even if you did watch it last year. Even if you did have a little dance. And even if Romania's performance, for some reason, did leave you with goosebumps…). Whatever your reason for wanting to avoid Copenhagen's weekend offering of "the gayest Eurovision ever", we've listed a few (still gay) alternatives below: The Gay Marvelous Island Festival – Paris
From one stereotypical event to another which sounds even more flamboyant, the Marvelous Island Festival is the largest indoor and outdoor festival Paris has ever seen. Taking place over four days, the whole of the Saturday is dedicated to LGBT partying. Fans of house, deep house, minimalist and techno will not be disappointed, with the line-up including flamboyant gay parties and well-known DJs on the electro scene. Due to elaborate sets across three stages, incredible lighting effects, and the fact that it's contained to an actual island, this festival offers an other-worldy, hedonistic, but similarly over-the-top alternative to Eurovision.
Dublin Gay Theatre Festival – Dublin
It began on May 5th and running for two weeks, the Dublin Gay Theatre Festivalis, for the tenth year, celebrating the contribution of gay individuals in theatre. 12 shows are listed on Saturday's programme, including music, comedy and drama performances, which cover a range of issues, viewpoints and general musings. This weekend also sees the Giro D'Italia cycling event arrive in Dublin. Fair enough, it actually takes place on the Sunday, but it focuses around men in spandex cycling shorts. I rest my case.
Club of Friends. Timur Novikov Exhibition – London
Made only more pertinent due to the recent spate of restrictions on LGBT individuals in Russia, Timur Novikov's free exhibition explores two art movements – New Artists and New Academy – created by the artist in the Soviet Union during the 1980s. The images of the New Academy especially appear to toy with ideas of homoeroticism, gender and sexuality. Although this was apparently not a conscious political statement on behalf of the groups, the fact that these images were produced in Russia before gay relations were decriminalised in 1993 shows they are reflective of a somewhat-queer-art-movement in a time period with imposed restrictions. For those who might find this a bit avant-garde, the capital plays host to numerous other events this weekend also offering escape from EV, including the Italian food, fashion and culture fest House of Peroni in Holborn, and the Silent Cinema at London Zoo.
Watch Eurovision live
Get comfy, take a deep breath, relax and bite down on that metaphorical pillow: you might not be about to get screwed, but your musical tastes certainly are. With it being broadcast live in NZ for the first time on UKTV get up early and experience all the glory. A certain level of aroused interest will surely lead you to Youtube to see the more talked about performances anyway, Before downloading and dancing along to them in your room!
 Article | Ricky Sutton
Check out more of Ricky's articles at his website