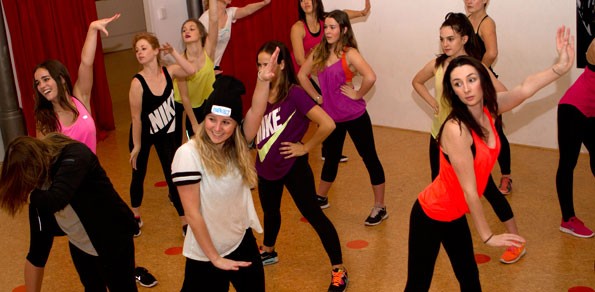 There is a school of thought in Kingsland that the expression of the arts is for absolutely everyone.
That regular performance is the key to building life long skills in confidence…
Baxter School of Dance is a warm and encouraging home for performance and dance. Aiming to use new forms of communication, and fusion of modern and traditional dance genres to ignite their students passion in the performing arts with modern music, performance, people, and a real sense of community at its core.
They teach students of all ages, shapes, genders, levels and sizes with the mission to develop a life-long passion for the arts. The emphasis is on 'feeling good'; believing in yourself, gaining confidence, fitness, skill and nurturing good self esteem through a modern take on dance.
Every Tuesday at 8pm for 15 weeks Claire donates her time to offer a free adult hip hop, hair and heels dance class, a social taster to anyone over 21.
Amongst other things they run a rainbow hip hop class for the rainbow community. Claire also teaches performance classes for youth and young adults.
Check out www.clairebaxterdance.co.nz or call 09 9407 991 for more information.
Photo | Hip Hop Class by Evan Donelly.