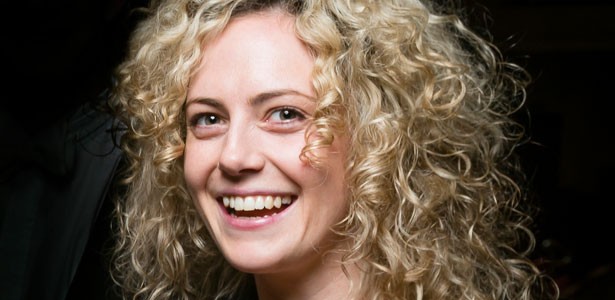 Next month both the Auckland Philharmonia and the Symphony Orchestra are presenting exciting brass-focused concerts. 
For every instrument, there is at least one piece of music which is notoriously difficult to pull off, and so must be attempted.
"Konzertstück for 4 Horns is the one that comes up at the end of the night, when we've had a few glasses of wine and are feeling brave," says community member Emma Richards, one of Auckland Philharmonic's four French hornists who will be performing the Schumann piece as part of the New Zealand Herald Premier Series Concert for Horns.
When asked how hard the piece really is, Richards is diplomatic.
"It depends how you define hard. It would be hard to run a marathon without training. But we knew about this a year ago and we've been slowly building up to it."
She tells us the piece requires a 'huge' amount of rehearsal time. "But it doesn't feel like work, that's the cool thing about having a job you love," she says.
Horns are normally seated at the back of the orchestra – Richards is excited for this concert they will be thrust into the spotlight! "Myself and the other horn players are at the top of our game. This is a once in a lifetime opportunity to see four horns at the front of an orchestra."
Top of his game is probably an understatement for describing celebrated Swedish trumpeter Håkan Hardenberger. Hardenberger will perform Brett Dean's Trumpet Concerto Dramatis Personae with the New Zealand Symphony Orchestra as part of their Bold Worlds concert. Lauded by The Times as 'the best trumpeter in the galaxy', Hardenberger is considered a pioneer of contemporary virtuosic trumpet works and a living icon.
NZSO brass players will also perform Leoš Janáček's Sinfonietta, a festive, quirky piece inspired by military fanfares. The piece features an impressive line-up of twelve trumpeters, two euphoniums, two bass trumpets, four trombones and a tuba.
The final piece in this celebration of stellar composition for brass will be Modest Mussorgsky's Pictures at an Exhibition. Written with great emotion following the death of Mussorgsky's dear friend and painter Victor Hartmann, Pictures is a musical tour of Hartmann's paintings, most of which are now lost.
Led for the first time by the acclaimed Maestro Dima Slobodeniouk, the current Music Director of Spain's Orquesta Sinfónica de Galicia, Bold Worlds is set to be an unmissable concert.
The APO's Concert for Horns plays at Auckland Town Hall on Thursday 9 October. Tickets from Ticketmaster. The NZSO's Bold Worlds plays Wellington Friday 10, Dunedin Wednesday 15, Hamilton Friday 17 and Auckland Saturday 18 of October. Tickets through Ticketek.
Photo | Adrian Malloch Photography