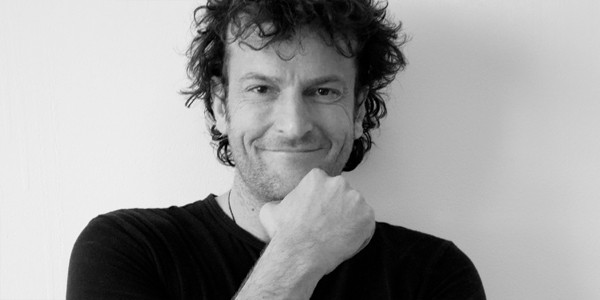 As gorgeous and tall as he is talented, director Oliver Driver hopes his new musical will make us all drop to our knees and worship HIM.
The only production of Jesus Christ Superstar  I have seen was a high-pitched, prudish interpretation put on by an all boys Catholic school. At intermission, I walked out, declaring I would never see a musical again, least of all that musical, because I actually like music. 
After talking to director Oliver Driver about his upcoming production for Auckland Theatre Company, I may have to break my vow.
"What productions normally do is just tell the story of Jesus but it is sung. We want to say this Jesus doesn't stand on a mountain and preach to people, this Jesus stands in an arena and sings to fifty thousand people. He's a rockstar and that's why it's a musical."
With this concept in mind, the cast list reads rather like a who's-who of New Zealand music. Julia Deans (Fur Patrol, The Adults), Jeremy Redmore (Midnight Youth) and Laughton Kora (Kora) will play, respectively, Mary Magdalen, Simon the Zealot and Judas, with Kristian Lavercombe, fresh from a two year stint touring as Riff Raff in The Rocky Horror Picture Show starring as Jesus. 
"This has been the hardest thing I have had to cast in my life. I would say I have spoken to almost every New Zealand musician about it. It's been tricky, especially the roles of Jesus and Judas, because people just can't sing them. Big name people have auditioned and they just don't have range." 
When asked how he feels about working with musicians rather than actors, Driver is not worried — he's excited. "They're playing rockstars. It's not like they're playing fishermen, Judas is in the band, so is Mary. Jeremy Redmore plays Simon and he is the first act at the concert Jesus is puts on in Jerusalem. You want a rockstar to do that and Jeremy is a rockstar!" 
In her song Him, Lily Allen imagines what Jesus might be like if he were around today. She wonders if he'd be fun to talk too, rich, take drugs, who his favourite band might be. With this incarnation of Superstar, Driver hopes to make Jesus' story similarly relevant.
"I keep thinking of it being in the Middle East today where a hero is emerging from the chaos espousing love and peace. It's like a Lorde or a Justin Bieber, somone of that scale emerging but instead of getting drunk and hanging out with Russian hookers he is all about loving each other and being kind. When I watch the news, all I'm thinking about is Jesus. I'm not a religious person but I can't help thinking that Jesus would be mortified."
With an eight-piece band, a cast that can definitely sing and a gender-bending Herod played by the incomparable Madeleine Sami, ATC's Jesus Christ Superstar stands a good chance of changing my mind about musicals.
"It's going to be massive. We are going to do stuff to Q that has never been done to Q before. We're going to completely transform that space. We want people to be caught up in it. I want people to find themselves inexplicably standing and dancing and singing along. It's a big Christmas present for the people of Auckland."
Jesus Christ Superstar plays from Thursday 30 October to Sunday 23 November at Auckland's Q Theatre. For bookings call 09 309 9771 or visit www.atc.co.nz.
Article | Lucinda Bennett. Photo | Tux Hika.