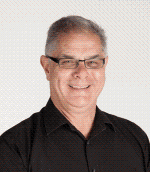 Professor Jonathan Mane-Wheoki – a much-loved art curator, historian and Anglican churchman – died peacefully in Auckland Monday night after a long struggle with pancreatic cancer. He was 70. Details have now been made public about his funeral service.
Professor Jonathan Mane-Wheoki's requiem will be in Holy Trinity Cathedral next Saturday at 10.30am, after which he will be taken to his marae in the Hokianga for burial.
The requiem mass has been meticulously planned by Jonathan, his partner Paul Bushnell, and David Guthrie over several months and will feature sections of the Philharmonia Orchestra, the Cathedral singers, the Mass for Three Voices by Byrd, some specially composed music, a work by Jack Body and a concelebration by up to eight priests.
Professor Jonathan Mane Wheoki's has had a significant impact on the GLBT community.
A colleague of Professor Mane Wheoki at the university of Auckland, Geremy Hema says that "for gay Maori and gay Anglicans his mere presence provides much inspiration. He was respected, adored and revered by all in the Maori, academic, ecclesiastical, and creative circles in which he and his partner Paul existed."
A leading scholar of Maori art, he was at various times Dean of Music and Fine Arts at the University of Canterbury, head of Elam Art School, and head of arts and visual culture at Te Papa.
Just last month, he was invested at Government House as a Companion of the New Zealand Order of Merit.
He said he was prepared to die. "I am relaxed about it, what else can I be?"
He is survived by his partner Paul and sister Moea.
Article | Levi Joule