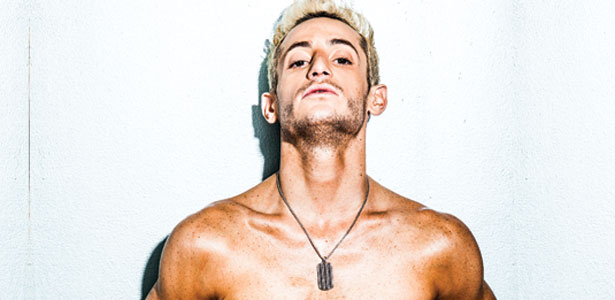 Youtube star Frankie Grande made worldwide headlines last year when he entered the Big Brother house (US) and shared an intimate on screen 'bromance' with straight contestant Zack Rance.
This month, he follows in his half-sister Ariana Grande's footsteps, as an ambassador for the Palm Springs White Party. He accompanied his sibling to last year's event and in an exclusive interview with express, tells us, "It was heaven… so amazing to see all the lengths people went too to look fabulous for this party!"
As his picture attests, Frankie has clearly been working on his 'look' for the party. He plans on wearing even less then he did to the American Music Awards – where his outfit consisted of body paint and a jacket.
Following the party, rumours have swirled that Frankie will return to Big Brother for a new season, he simply tells us, "your gonna have another Frankie filled summer on TV." (Or in our case Winter!)
If Frankie does return maybe he will get the chance for a romance with a guy who is actually into guys! If this happens he says his perfect man would be, "supportive, but driven and hot!" And the perfect song for them to share the first kiss to, 'One Last Time', by Ariana Grande of course!
Article | Oliver Hall