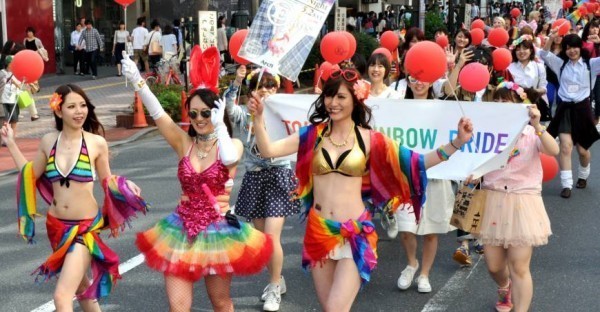 Around 2000 people marched through the Shibuya district of Tokyo to celebrate GLBT pride.
In a Japanese first, Shibuya passed ordinance allowing partnership registration for same-sex couples this year. It's part of a slow growth of awareness of GLBT issues in a largely socially conservative country.
Parade organise Fumino Sugiyama said this was noticeable in the public's reaction to the parade.
He told Japan Times: "The mood is definitely different this year. All the flyers or other goods we have prepared for visitors are disappearing like mad."
"Since sexuality is something invisible, the issue of GLBT people tends to be regarded as non-existent unless they make their voices heard."
"The purpose of this event is to make GLBT people visible, but do it in a cheerful, funny way."
Article | Levi Joule.