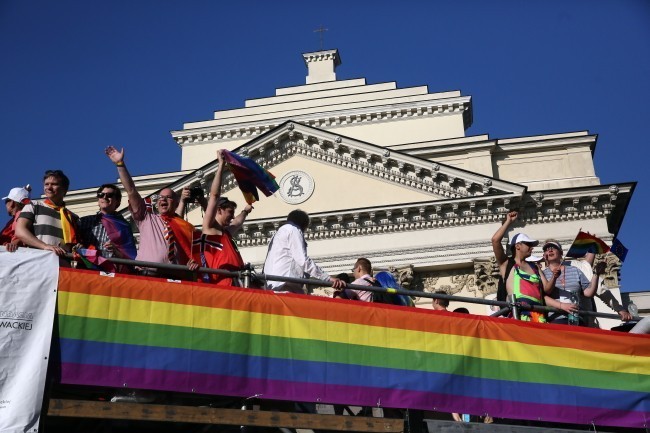 Thousands have turned out to march in support for GLBT rights in Poland's capital, Warsaw. 
Radio Poland reports that an estimated 20,000 people marched  from Sejm RP, the lower house of the Polish Parliament,to the Warsaw's principle squares, Plac Bankowy calling for greater rights and freedoms for Poland's GLBT population.
While there were small groups of gay rights opponents chanting hostile rhymes against the marchers, there were no violent incidents Radio Poland reports.
Despite having been the first country in the modern-day EU to decriminalise homosexuality in 1932, Poland has since been very slow to address other major GLBT issues such as marriage equality.
Recent proposals by left wing lawmakers to debate regulations that would allow for same-sex marriage have been rejected in Parliament, with the constitutional ban on same sex marriage remains in place.
 Article | Levi Joule.