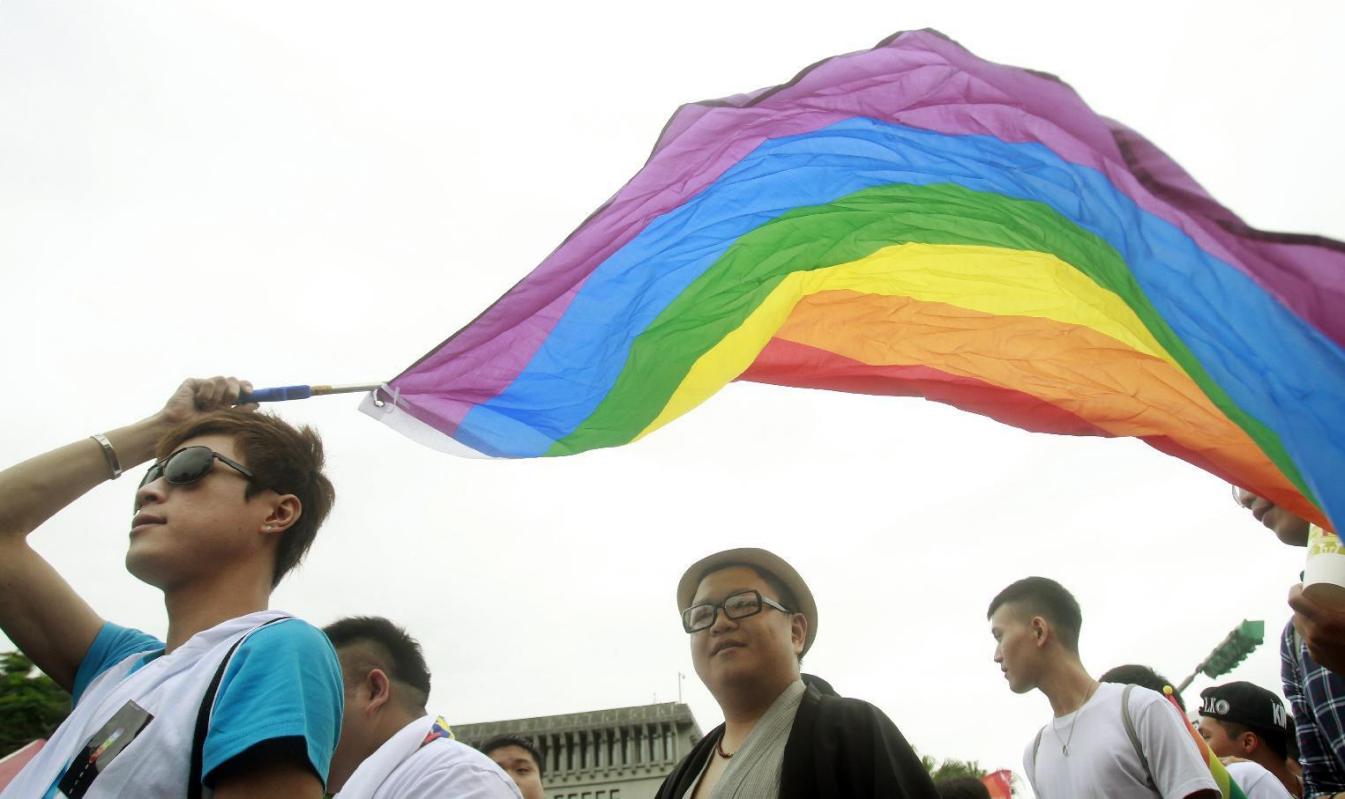 Tens of thousands marched in Taiwan's capital, in Asia's biggest gay pride parade, with many hoping presidential elections next year bring to power a pro-gay government that will legalise same-sex marriage.
Media agencies report that around 78,000 people took part in the 13th Taiwan GLBT Pride event, with supporters waving rainbow flags and handmade placards calling for marriage equality as they circled downtown Taipei.
Widely expected to become Taiwan's next president — and the island's first female leader — Tsai Ing-wen of the main opposition Democratic Progressive Party expressed support for same-sex marriage.
"Everyone is equal before love," she said in a video posted on her Facebook page Saturday.
Taiwan would become the first country in the Asia region to legalise same sex marriage.
 Article | Levi Joule.