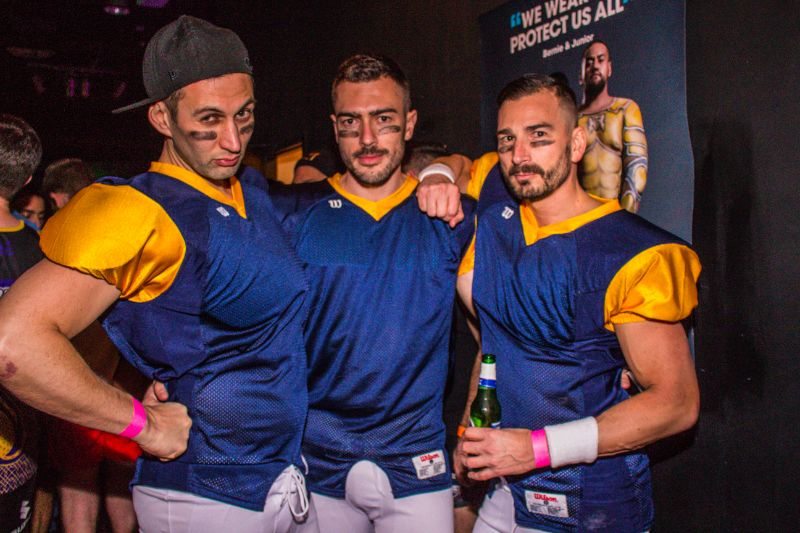 Locker Room Two – The Strip!
Galatos Live, Galatos Street, Auckland
Saturday 20 August
Images: Aatir Zaidi
Things got a bit steamy in this locker room! With the hunky Falcons fundraising as they bid to defend their Purchas Cup title in Sydney, flesh and fantasy were on show for all of the bears, cubs, and otherwise who turned up in support! DJ's Donald Bennett and Ant set the mood for the evening, and the absolute plethora of athletically clad patrons made for excellent eye candy. With support from Urge Events and LYC, this saucy Saturday was a dream come true.