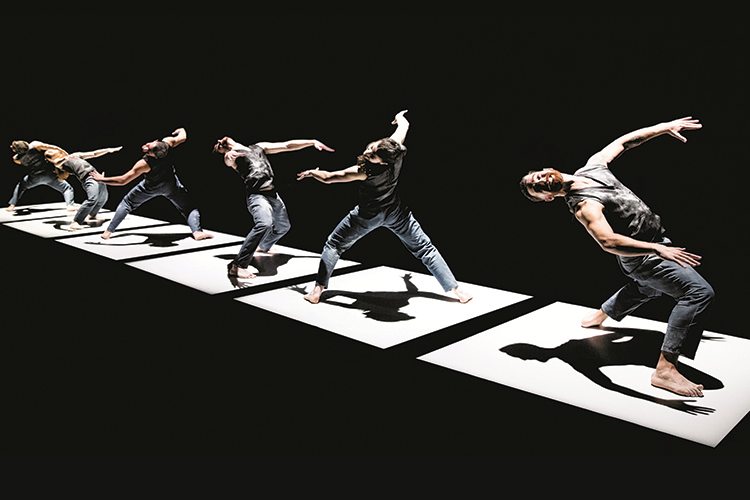 The Royal New Zealand Ballet presents their 2nd 2017's production Three By Ekman, which consisted of 3 very different, well-choreographed pieces by Swedish Choreographer, Alexander Ekman. It is a very contemporary, New York-style exhilarating piece, which is an improvised version of many different dance forms.
---
The whole 1 hour and 45 minute show included a 10-minute interval, consisting of 3 well-designed dance pieces. Tuplet was initially created in 2012 for the Cedar Lake Contemporary Ballet, and premiered at The Joyce Theatre in New York City. It is a prompt, 16 minute energetic performance with 6 dancers who ask the question: 'What is rhythm?.' The dancers begin by bouncing to their own vocalised sounds. The very noir style is a distinct way to begin the show.
Mikael Karlsson gives music, with additions from Bart Howard, and the remarkable lighting given by Amith Chandrashaker.
Tuplet was followed by Episode 31, which is a large group piece consisting of a number of fast-paced performances created by the Senior Graduation Class at the Juilliard School in New York. It is set in three distinctly different parts, which is just beautiful. The instant fluctuation of lights with the dance moves is really interesting as the curtains rise and falls. It is slow paced and creates a feeling of melancholy. A man quietly passes through the stage holding a picket sign with the word "Beautiful" written on it. The intense connection among the dancers is quite dramatically moving, paired with very soft music, again by Mikael Karlsson.
Following the interval, a video played on a white screen, starting in the studios of the Royal New Zealand Ballet, followed by dancers bursting out in the subways, streets, square and parks of Wellington.
My favourite piece is Cacti, the final piece that was first shown in New Zealand as a part of Speed of Light tour, which featured in Auckland Arts Festival and New Zealand Festival. The most fascination is the stage set up by Ekman – square size illuminating scrabble tiles and dancers were tap dancing on top and around it with holding a Cacti plant. This piece was initially designed for Netherlands Dance Theatre which itself is one of the most confined dance companies in the world. Going back to the stage set up, it enlightened stylishly with the four brilliant musicians from the New Zealand String Quartet playing live on the stage. It nurtured with humour, superbly choreographed dance moves, mesmerising music, squirms with tongue-in-cheek narration of action.
Three by Ekman is a sophisticated piece of ballet. Even, if you not into ballets but still admire the modern dance, this is definitely worth not to be missed. It is on till 1 June at Auckland, ASB Waterfront Theatre, then Napier, Christchurch and Dunedin.
Tickets are on sale now from www.rnzb.org.nz.