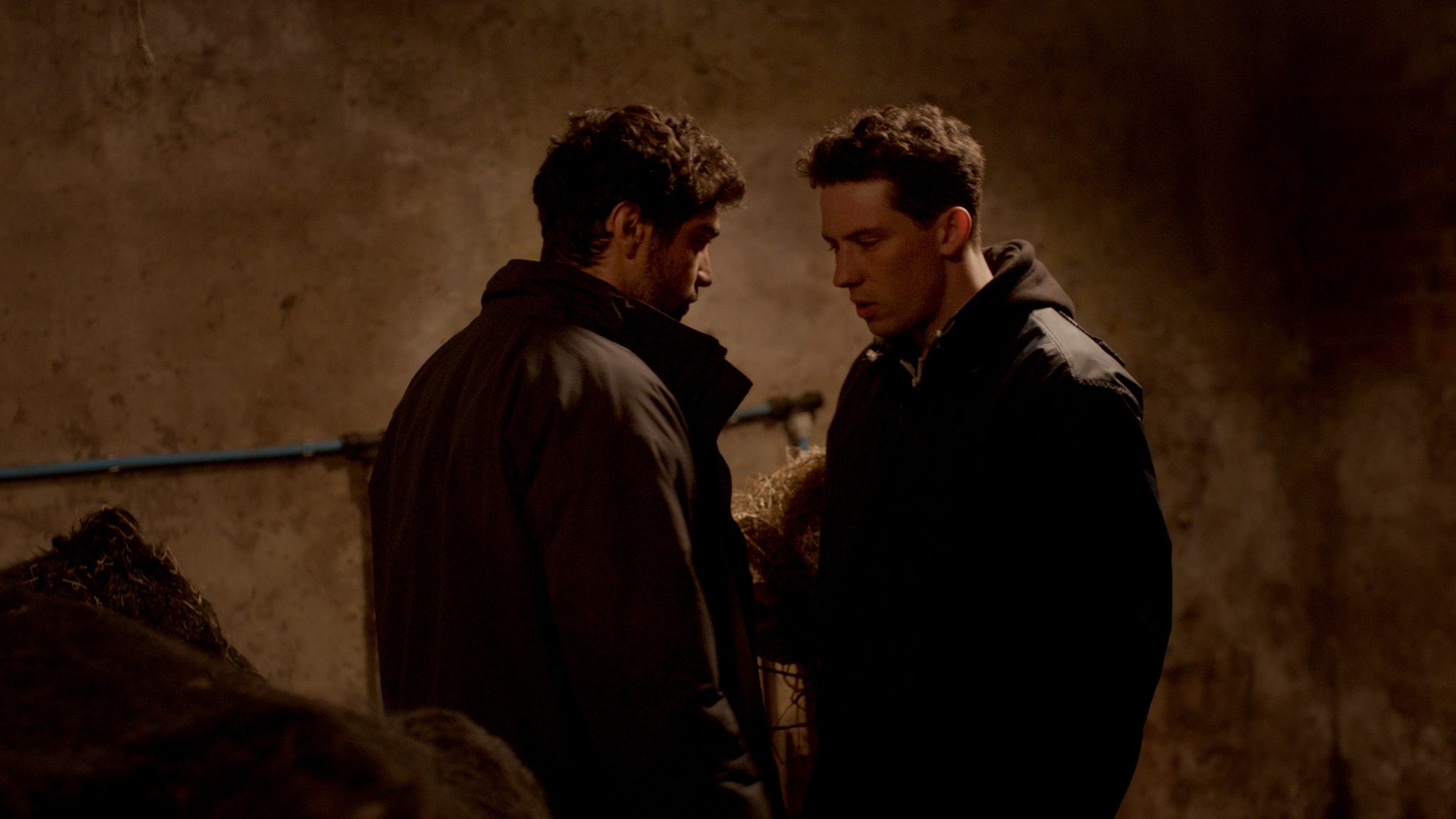 Writer-director Francis Lee, who recently won the Sundance World Dramatic Grand Jury Prize for Directing, talks to express about his feature debut, God's Own Country, a touching story of how sudden romance and first love can change everything.
---
What inspired you to make the film?
I grew up on the Pennine Hills in West Yorkshire in the North of England where the film is set. My Dad is still a sheep farmer there. I left to study acting in London when I was 20 but I could never 'escape' the landscape of my childhood. It felt to have formed me both physically and emotionally. When I started to make films, I wanted to show the world a little bit of how I see this very particular landscape and the people who live and work there. Also, at the back of my mind, I had always wondered what might have happened if I'd have stayed in Yorkshire and met someone there I like.
Did you ever return home to write it?
I wrote God's Own Country primarily in London but did spend a lot of time in the static caravan in my Dad's farmyard in Yorkshire.
What does it mean for you to have the film played at the New Zealand International Film Festival?
I'm thrilled to be screening at NZIFF. It has such an incredible reputation for bringing world cinema to New Zealand.
Are any of the characters/storylines based off your own personal experiences?
The landscape and world is very much based on my experience. The 'local' characters aren't based on me or my family. But when I gave up acting and started to make film, I got a job in a junkyard to make money. There, I met and became friends with a Romanian immigrant who had come to the UK to get work and change his life. The resulting xenophobia he experienced and how he dealt with it was a big influence on writing the character of George.
What was the casting process like to find Josh and Alec?
This was a long process. I worked with casting directors in the UK and Romania. For the UK, there was a list of actors I wanted to see. I didn't know Josh or his work, but he was on this list. He was shooting a TV series in Corfu so I sent him a couple of scenes to self record and send back to me. When I watched his tape, I was convinced he was from the North of England somewhere as his accent was so good and he delivered an utterly convincing portrayal of an emotionally repressed man. A few weeks later Josh was in London so we met. I was shocked as he was the total antithesis of the character. Josh is funny, emotionally open, polite, he smiles a lot and is from the South of England. Once we started to work together, I realised he is a transformative actor and this very much excited me. Again, I first saw Alec on a 'self tape'. He delivered such a focused and emotionally adept reading I was very excited to meet him. I went to Bucherest in Romania and met around 20 but Alec was an instant favourite. Not only was he so incredibly focused, but he also wanted to work in a detailed way of building the characters from scratch.
Alec and Josh worked brilliantly together. It was so wonderful to see this relationship. I worried it was all for show though, to 'impress' me. So I sent them for a cup of tea and hid around the corner to watch them. They were getting on incredibly well – so natural with each other – and thank god as they were both my favourite actors for the roles.
There seems to be a lot of visual story-telling happening throughout the film. How did that start and progress?
I love visual storytelling. For me, it's why cinema can be so special. Dialogue had to really fight for its place in this film. I knew I wanted to work with a cinematographer who was an artist in his own right. I met a lot of incredible DP's but I saw a film at London Film Festival called 'Songs My Brother Taught Me' which made the cinematography feel utterly linked to the landscape it was set. His name is Joshua James Richards and when we met we instantly hit it off. We worked for around 3 months before the shoot building a portfolio of images – photographs and paintings – as well as film references as we investigated how the film would look and feel. We created a set of rules about how the camera would move or be framed. I wrote a very detailed script – everything you see on screen is written in it – but without the incredible skills of Joshua and the actors to deliver such heartfelt, unspoken, emotional performances, it could have been a very different film.
I think it's safe to say that we all love a happy ending! Did you ever plan on it ending a different way?
No! I love hope too and I wanted this story to not only be totally truthful and authentic, but also hopeful. I think the two main characters work so hard for the ending that I wasn't going to let them down.
What has been the biggest learning curve for you throughout this process? And what are you most happy about?
I guess for me it has been about the truth and being rigorous with it. I worked on every single detail to polish and refine it, to make this the most immersive experience for the viewer as possible. The biggest learning curve is how to try to communicate with other people you are working with to apply the same rigours to their work.
The most satisfying part of this process is when someone finds personal resonance in the stories and characters. It doesn't seem to matter what background someone is from, whether they are a man or a woman, their race or religion or even age, people seem to feel an ownership over the film and it's wonderful how it enables them to open up a little bit.
And just for a bit of fun, would you rather live one 1,000-year life or ten 100 year lives?
Great question! Hmmm. I guess 10×100 year lives. I'd love to reinvent myself each time, trying to learn from the last life, and evolve in someway.
God's Own Country in NZ cinemas from August 24