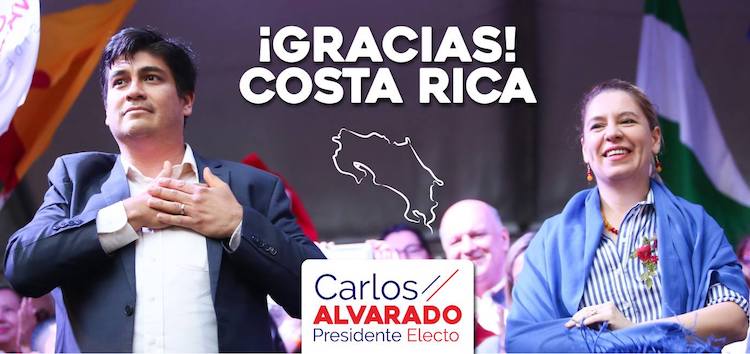 Carlos Alvarado wins the presidential election in Costa Rica on a pro–gay rights message against conservative evangelical pastor Fabricio Alvarado Munoz who campaigned against same-sex marriage.
---
"Costa Rica once again delivered a beautiful democratic message" Alvarado, 38, told supporters. My commitment is to a government for everybody, in equality and liberty. There is much more that unites us than divides us".
Alvarado joins Jacinda Ardern and France's Macron in being one of the three elected national leaders who are under 40 years of age.