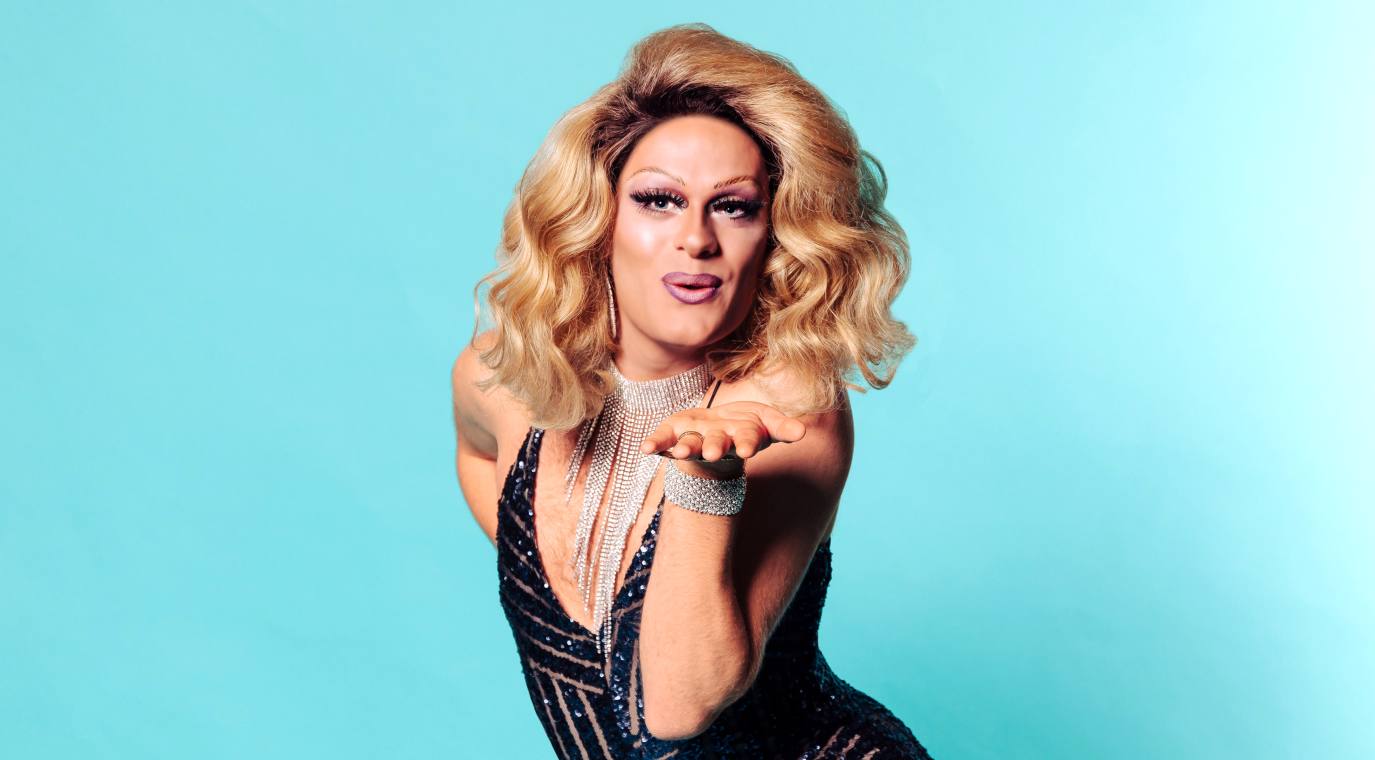 Nine fierce and fabulous queens are out to win the title of the ultimate 'drag-star'!
Lola Blades is 28 years old from Auckland.
Tell us about your character? Who are they?
Lola is very much a runaway stripper pretending to be a maternal real estate agent.
If you could lip-sync battle one person (dead or alive) who would it be and why?
I would love to battle it out with anybody. I'm pretty competitive and up for a challenge.
Have you got a hidden talent? If so, what is it?
I used to be able to sing, then puberty happened. I also used to be really flexible, then I tore my hamstring. I'm running out of talents as I age…
Who is your idol? So many!
In the drag scene, Shangela. Outside of drag I've really looked up to strong women like Gwen Stefani and Christina Aguilera.
What can't you live without make-up product wise?
Foundation! I hate my complexion so it's a big confidence boost. With enough shades, you can actually do a full face of makeup!
How long does it take you to get ready – going full drag?
As long as I have! Ideally 2-3 hours. But have done it in an hour before.
The first two episodes House of Drag launch today on TVNZ OnDemand, with episodes released weekly at midday from then on.