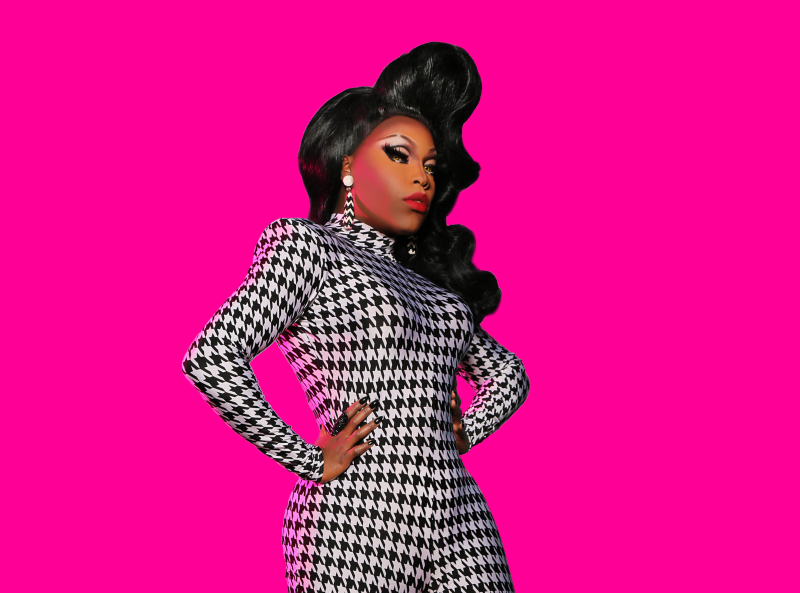 Next month, season 11 of RuPaul's Drag Race will grace our screens as the show continues to grow in both mainstream popularity and production budget. To celebrate, express spoke to two of last season's most beloved contestants Asia O'Hara and Kameron Michaels.
Along with fan-favourites Detox, Kim Chi, Naomi Smalls and Violet Chachki, these queens will be touching down in Auckland to sleigh us all on the Werq The World tour at ASB Showgrounds on Wednesday 13 February. They spill on their Drag Race experience, their most outrageous audiences and werqing fans around the world.
Many fans had Asia O'Hara pegged to win Season Ten of RPDR until a disaster performance containing live butterflies saw the Texan flutter into fourth place.
"I took a lot away in sense of there is more than one way to drive a car (the car being 'drag', and me being the driver) and the best-laid plans often go awry," she tells us reflecting on her experience on the show and the incident that cost her the crown.
With a look she says is inspired by the likes of Beyonce, Eartha Kitt, Lady Gaga and even Ru herself, Asia became a mother hen to the other contestants including the troubled Vixen, who stormed off the reunion show leaving O'Hara in tears.
She acknowledges to us her caring nature may have taken her eye off the ball, but refuses to live in the past. "I mean 'woulda shoulda coulda' does no good for anyone. I'm glad I was able to help," she says, reiterating, "this is a sisterhood!"
Ohio-born 'Muscle Queen' Kameron Michaels was a key-benefactor of the butterfly disaster, advancing to the finals following the 'Lip Sync Ruveal.'
Kameron's look inspired by the likes of Cher, Wonder Woman, and "pretty much any female video game character," and enhanced by a dedication to the gym, was a talking point of Season 10. "It's a good thing to have variety in drag," he tells express. "I model my drag off of girls in comic books who all have hard bodies," he says, adding that his untraditional look can cause challenges. "I sometimes have trouble finding tops to fit my arms but no one said being a lady was easy!" He concludes.
Analysing his time on the show, Kameron is philosophical ("you can't live in a shell and expect people to be able to see your art for what it is") and dismissive of rumours of dalliances with the pit crew ("I can bench more than any of them"); before making his own shocking 'Ruveal' ("Since the show, I haven't been hit on period")!
Our interviews reveal there is a lot these queens agree on. Both would like to see trans contestants embraced by the show. "The more the merrier," applauds Asia, "It's LGBTQ, so let's include all the lettering," concurs Kameron. And both feel the success of RPDR and the mainstream's embrace of drag is nothing but good news for the art form. "The popularization of drag is educating people about the importance of celebrating diversity," theorises Asia, while the ever competitive Kameron believes it, "forces us all to step our pussies up!"
While some past contestants have complained of the show portraying them as villains, Asia and Kameron are satisfied with the way they were edited. "Production is going to do what's best for the show and the story," reasons Asia, "but fans should probably know by now that sometimes, reaction shots aren't what they seem!" Adds Kameron with a laugh.
Appearing on a season of All-Stars, however, is where their agreement ends. While Asia would jump at the chance Kameron is not so sure. "Drag race was hard and I hear All-Stars is harder." She says.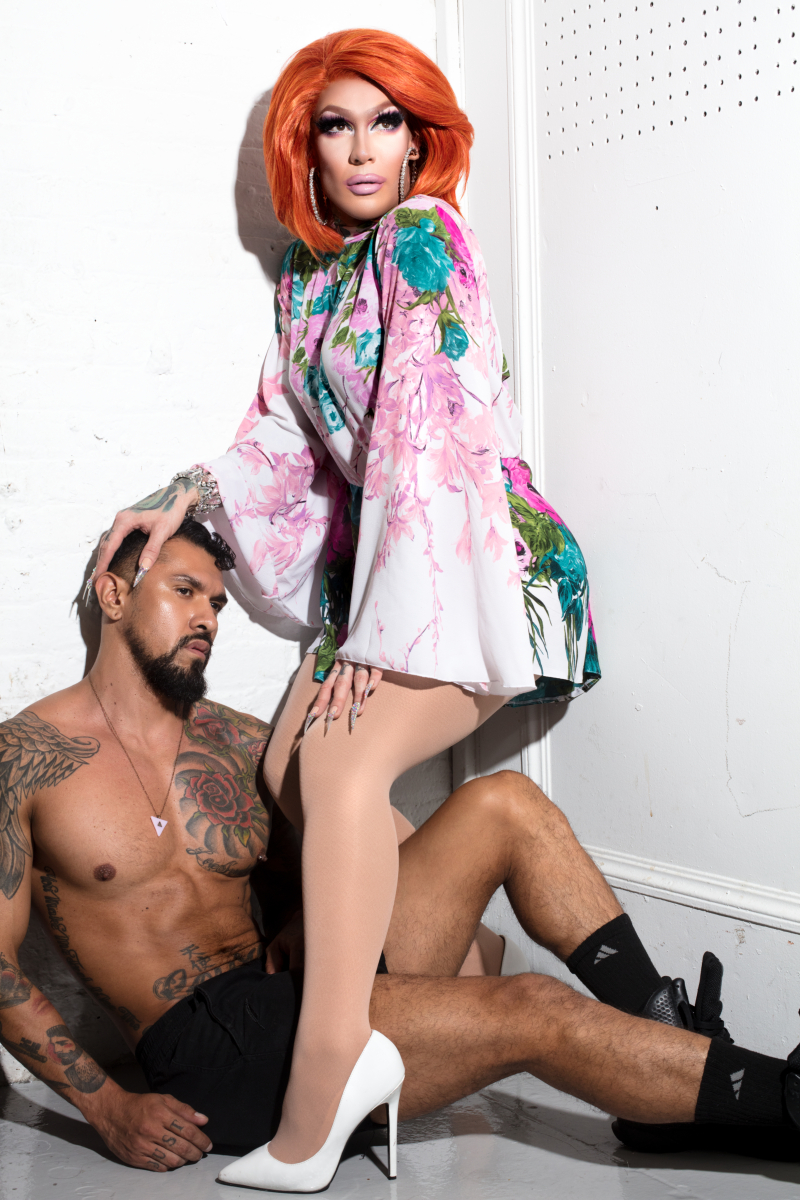 Traveling the globe on the Werq The World tour has been an eye-opening experience for the two. "I've noticed some places where the art of drag is in full bloom and others where it's just beginning to emerge. It's an exciting time in drag," Asia tells us. "Not only drag though," add Kameron, "there is a huge difference in the LGBTQ community from city to city. People are different everywhere and that's what makes travel so wonderful."
Thus far Kameron's tour highlights have included London and Berlin. "Both have some pretty huge drag fans. My goodness. I felt like a 90's Backstreet Boy!" While Asia was seduced by the Irish-accents in Dublin; but is hoping the kiwi accent will compete.
However, when it comes to their favourite audience responses, both of them are yet to find a place like the Big Apple. "The first night of the US Werq The World Tour (in New York) I did a butterfly inspired number and I left them gagging. It was redemption from, well, you know," giggles Asia.
"I remember my first time doing a show after the season 10 premiere," remember Kameron, "I was at a show in Queens, NYC. Shequida was hosting and she had the crowd in such a wild frenzy, I could barely hear my song above the and cheering and applauding. I tried to lip sync but I bet it was a hot mess. It didn't matter, though. What I remember most was having that out of body experience like, 'whoa this is my life now'!"
Asia concludes our chat by promising Auckland audiences will be left in a similar frenzied state. "Get ready to werq at Werq the World honey. We're serving intergalactic drama!"
RuPaul's Drag Race Werq The World 2019 World Tour will sicken the Logan Campbell Centre on Wednesday 13 February. Tickets from www.ticketmaster.co.nz