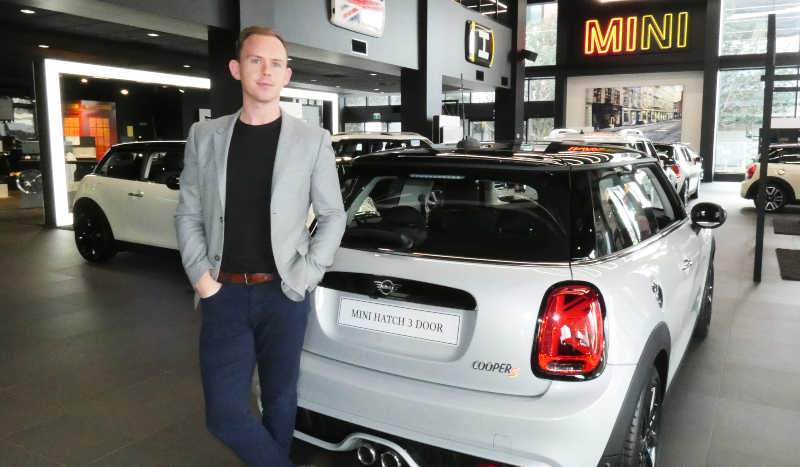 Dan 'The Mini Man' continues to gain, and we're not just talking about his quads!
Fresh from his promotion to Assistant Sales Manager, Dan Smith from Auckland MINI Garage is setting his sights on another BMW/MINI Dixi Club Platinum Award after taking out the title in both 2017 and 2018.
Dan, who has been at Auckland MINI garage for three years, was promoted after another year of record sales and customer satisfaction, with his positive and personal approach cited as the key to his success. 
Aiming to one day be the Sales Manager at his dealership, Dan says his job is most rewarding when delivering a new MINI to a member of his own community, and seeing his clients drive out of the dealership with a smile from ear to ear.
While always striving to be the best he can, our MINI man is the dealership's top salesperson and tells us that along with getting the best deals possible for his clients, he also mentors his colleagues, helping them achieve the same levels of customer satisfaction.
"It's important to me that our clients get the best possible experience when coming into our Newmarket dealership. Everyone deserves that unique and fun experience that MINI brings." 
Dan encourages all express readers to pop on down for a coffee and a test–drive, to find out a little more about the unique Go-kart feel that you experience in a MINI.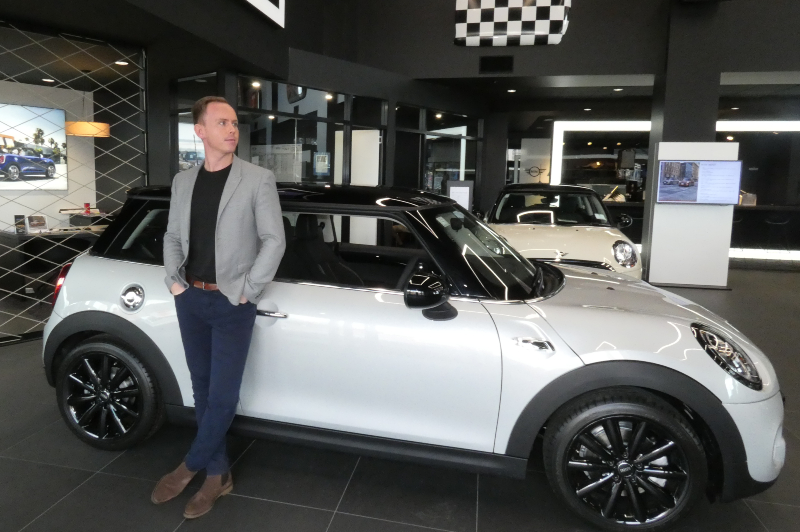 You can contact Dan to arrange your bespoke experience directly on 021 952 130 or via email: daniel@minigarage.co.nz