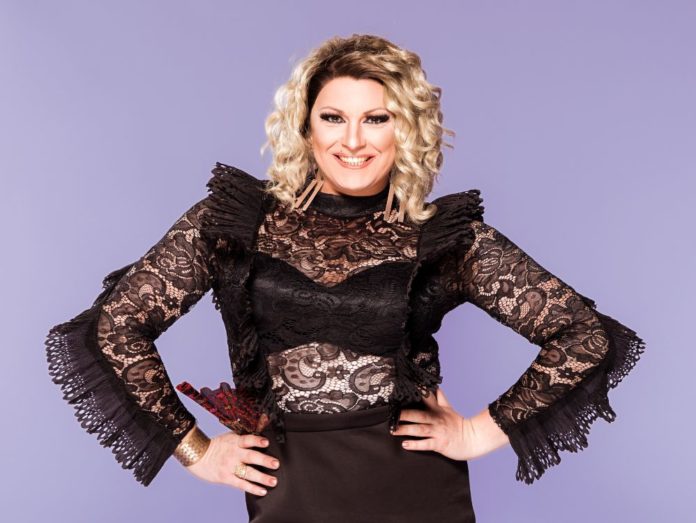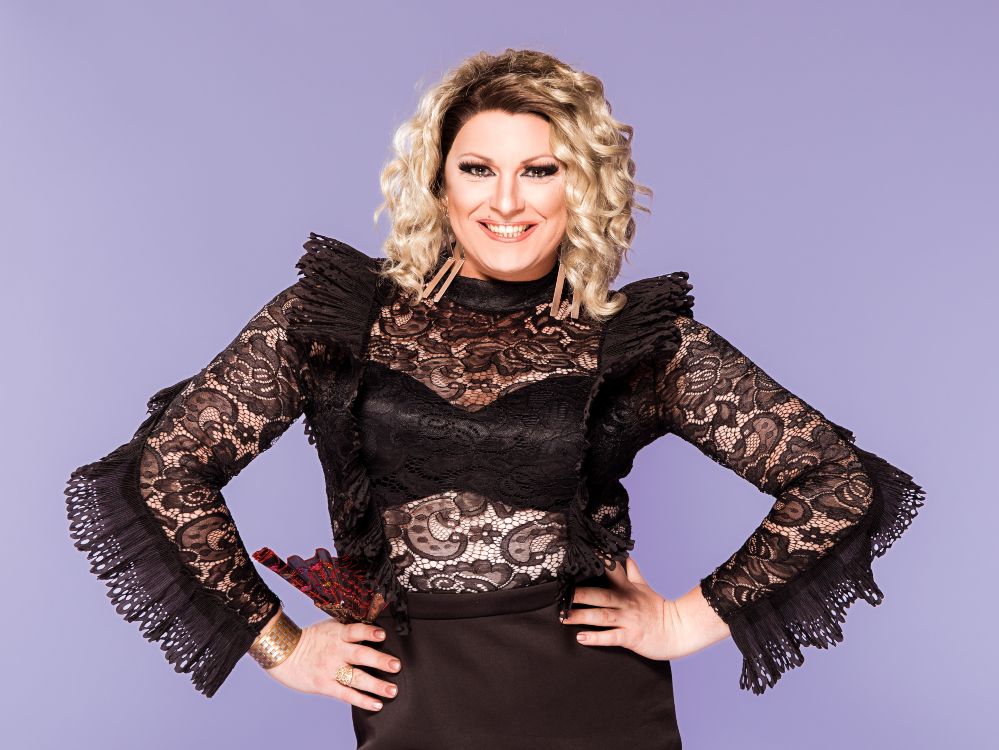 A no-holds-barred chat with HoD winner and express-fave, Spankie Jackson, who dishes the dirt on Season 2's cast, crew and behind the scenes drama!
What does it mean to you to win House of Drag Season 2?
Winning House of Drag season 2 is the biggest gift. It means that all the hard work and self-doubt was worth it. In the beginning, people used to tell me it was a waste of my talent doing drag. But who's laughing now! I couldn't be happier.
Do you think Season 2 was better than Season 1 and why?
I think both seasons are very different the first season was breaking ground in NZ television norms, and we had the world's first transman entertainer Hugo take out a world drag comp. I think Season 2 lifted the bar and gave you even more representation of the varying and new world of drag, especially here in NZ. I do think season 2 was a more well-rounded show in casting and entertainment – hello!
Where do you hope to take your drag career moving forward?
I would love to be on the morning show and wake up with people and do more television hosting. But most of all I want to get back out there and entertain the people. Once we escape this lockdown, I will be ready to hit it and am currently working on a one-woman show so stay tuned for that.
You know who to call for a hostess – I'm available for weddings, funerals, bar mitzvahs and I am sure that won't change but be warned you haven't seen the last of me NZ!
Much of the drama of Season 2 revolved around whether Lily Loca should have been allowed to compete on the show – where did you stand on this issue?
My initial thoughts on walking into the house were I didn't really agree with hyper queens at all. Call me old school, call me what you want, but before you start Instagram-hating on me, I want to say, this experience was truly life-changing for me. These entertainers really opened my mind and through discussions, listening, processing, sharing stories and understanding, I completely grew to love and accept what these AFAB queens stand for.
They want to perform and be part of the show family and now I get it. All drag is valid however you want to look at it. At the end of the day, it's self-expression, its art and art is in the eye of the beholder. Some will like it, some won't – that's showbiz!
Those contestants who didn't agree with Lilly's inclusion aimed their frustrations at her, and The Invaders for their late arrival, yet those casting decisions would have come down to Kita & Anita and the show's producers – was there much venting aimed at them off-camera?
Off-camera we had many discussions around this topic to be honest to the point of exhaustion. But I think the time has moved on for all involved since this. While I know its fresh for viewers. I feel most of it is resolved. And it would be nice if the public left it there. I'm over talking about it lol! Let it be! Next question?
Who do you think was the most under-rated contestant on this Season?
Has to be my girl, Flor! I mean how entertaining was she to watch! She's a fabulous person with a big heart and is a star in the making, just ask her! I think it would have been interesting to see how she played the rest of the game. And Lilly – I think she brought almost gender-fluid drag, which is interesting and who are we to judge.
And who was the most overrated?
I think Willy. I just don't think he is quite ready yet. Definitely the bones of a fantastic drag character are there and the looks were great! With a little more time I feel he will become more fully realised. But I would watch your back Hugo Grrrl – Willy's coming for your gig!
If you could change one thing you did that made it to camera, what would it be and how would you handle things differently?
Nothing. I wouldn't change anything. You only live once and although some angles were very unflattering, that's me inside and out and I think you got a good sense of me as a person. I'm fun, I'm loud and I love a laugh. Life isn't a dress rehearsal, it is what it is.
What was your highlight of being on the show?
Definitely winning the challenges. Proving to myself I am not dead yet and I still got the chops to pick myself up and smash it, after being in the bottom every bloody second week. Also connecting with all these amazing NZ drag performers – it was very refreshing and revitalizing. They have all inspired me. The whole experience from cast and crew to the end will be forever in my heart, its all one big life highlight.
Now please remember to support your local drag performers!
Photo | Tom Hollow.