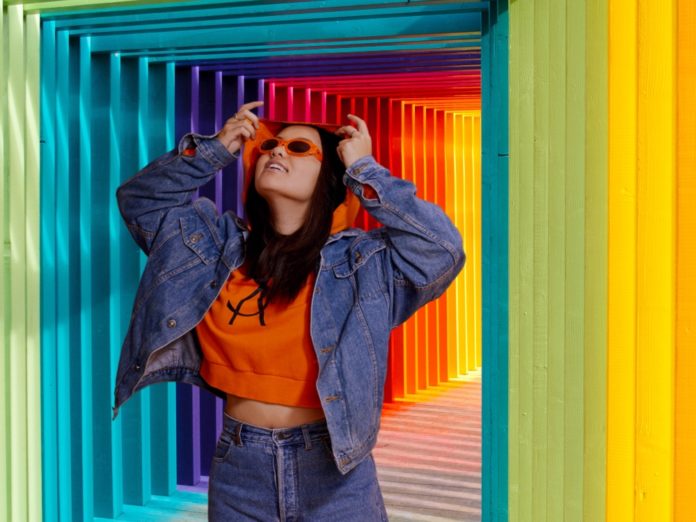 Ahead of her Lockdown Live performance tonight, express chats to one of our favourite LGBT+ Kiwi artists Paige about life in lockdown, new music, and her dream lineup of who she would love to perform with after lockdown.
Can you tell us about your latest song 'Yellow' and the lyric video – what's the meaning behind the song and how'd you come up with the concept for the video?
I wrote Yellow about my experience with depression two years ago and how I would wear yellow to try and radiate warmer and brighter vibes for myself. I've always liked the idea of bees and I guess I just thought that a bee turning things from grey to yellow was a nice little visual aspect of how the song feels.
Is it a good taster of what's to come on your EP? What more can you tell us about the EP?
It's probably the more slow and mellow aspect of the EP. Making the EP was the first time I'd worked with a producer that could bring my music to life. It's nice how alive the music sounds. I wrote the EP about how my self-growth so there's emotional aspects and fun aspects to it.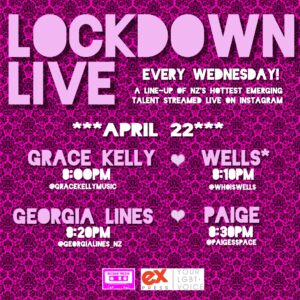 How have you been spending your time while in lockdown?
I've been painting a bit and writing music which has been really nice. I've been hanging out with my family going for walks and watching movies haha
You're taking part in Lockdown Live on Wednesday, how important are initiatives like this for NZ artists at a time when the industry has taken such a big knock?
Super important!!! It's nice there's been live virtual shows for musicians to play because it keeps them working and creative but also its been so nice to watch them and discover new artists that I wouldn't have heard of otherwise.
You performed a lot of big shows over summer – with Drax Project and Six60 – and you've opened for some big acts like George Ezra, Ruel and Nina Nesbitt. Playing those big shows must be so different to performing via live stream – what's the biggest challenge when you're performing live from your bubble?
For sure! I think the challenge is that I get way more nervous for Instagram lives. Because I think more about what I say and there's nothing to thrive off of but your own energy sometimes. It's a nice challenge though.
If you could put together your ultimate festival line-up, featuring five NZ headliners, who would you include?
OMG, I would have to say, Foley, Wells*, Benee, Matthew Young, and Lorde.
---
Check out Paige's performance live tonight thanks to NicNak Media tonight via Instagram from 8:30 pm tonight!