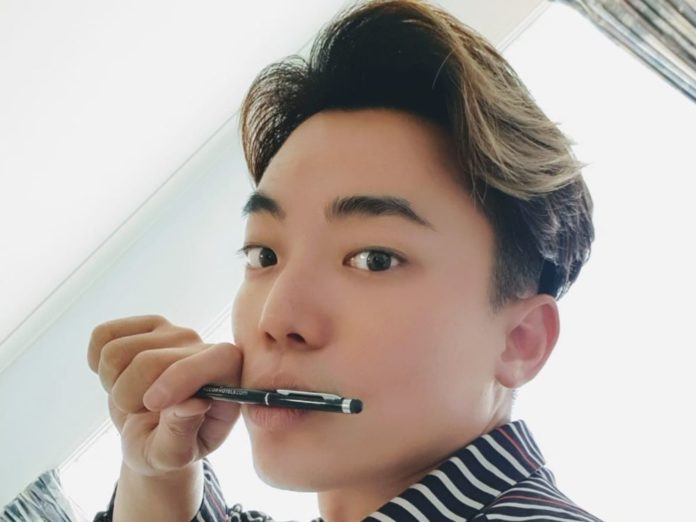 Photographer Patric Seng has felt depressed and overwhelmed by lockdown but he has found way back by tapping into his creative side, connecting with his family and loving himself more!
Tell us about your Level 4 Lockdown – where are you? Who's in your bubble? And what are you doing to keep your mental health in check?
I am staying home in Auckland with my partner; I have been doing live videos on my Facebook to keep myself positive, and have been phoning my family and close friends in Malaysia more.
I was actually struggling even before the lockdown, as the pandemic hit hard on my business and I was feeling very depressed. I found my way back by shifting my focus to creative projects like making videos and taking photos.
I realised you shouldn't stress about the things you cannot control, and I limited myself from reading the overwhelming information on Covid-19 and only look at the official government website and the TV1 news.
What is the most positive aspect of self-isolation you've experienced so far?
Since I have been making more live Facebook videos, I have connected with a lot of 'long lost' friends, like someone I used to go to primary school with.
What plans do you have between now and day 28 of lockdown?
I am sure we can get through this together. Since the lockdown started, I have been doing my daily jogging and workout to keep myself fit. I am aiming to get myself back to 72kg and work towards more a lean physique – that is the fitness goal!
What are you missing most about 'normal life'?
Travelling, going to the office, catching up with friends for dinner and parties, going to my favourite gym… the list goes on – trust me! Mostly it's the freedom to do these things.
What will be the first thing that you can't wait to do when regular life resumes? Travel! I want to fly straight home and give my family a big hug, and tell them to their faces, how much I love them!
Moving forward is there anything you think you will change about your life following self-isolation?
I will stay on the daily jogging around the neighbourhood, it has been such a great therapy for me to recharge, which is something I don't really get from working out at the gym.
Is there a closing message you would like to share with our gorgeous LGBTI+ community?
Learn to love yourself more. There is only one unique you in the world.