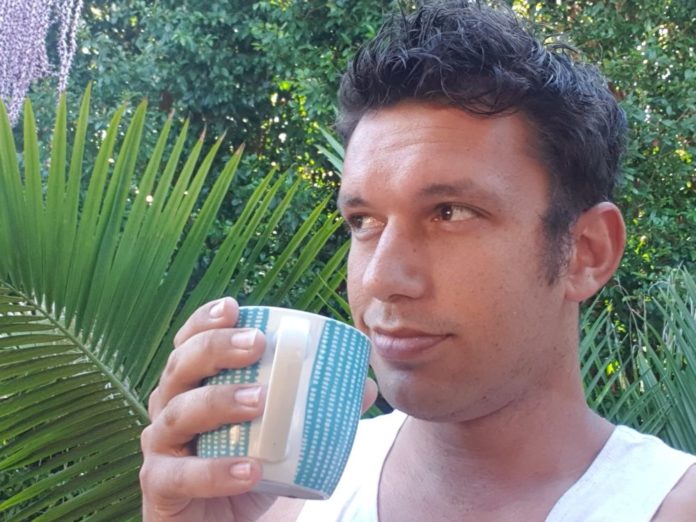 Operations Manager at K Road's G.A.Y Bar, Aaron Von Phillippe is wearing outrageous outfits while binging on Tiger King and planning tomorrow night's digital drag extravaganza on gaybar.co.nz.
Tell us about your Level 4 Lockdown – where are you? Who's in your bubble? And what are you doing to keep your mental health in check?
In Sandringham at my lovely home with my Mother and Flatmate Caluzzi Chef Rob. We are currently binge-watching Avatar: The Last Air Bender and Tiger King, plus finishing off some special F.X make-up projects I started a while ago.
What are your top tips for express readers who are struggling with self-isolation? Get up, shower, put something outrageous on and learn to relax. Take up a craft, download Houseparty that app keeps you in contact. Also, reach out to people. We're all in this and we are one.
What is the most positive aspect of self-isolation you've experienced so far?
The most positive aspect is the rest from 24/7 work, being able to switch off put on some Heavy Metal and relax. Also that even though I'm 2m from people the kindness I feel from others.
What plans do you have between now and day 28 of lockdown?
Plans are to revamp G.A.Y's online prescience. Plan the next 6 months and learn a new skill.
What are you missing most about 'normal life'?
I'm missing being around people, putting smiles on peoples faces and just the social activity.
What will be the first thing that you can't wait to do when regular life resumes? First thing I'm doing is throwing a massive party at the club and inviting everyone to see my new outfits.
Moving forward is there anything you think you will change about your life following self-isolation?
Maybe not work 100 hours plus a week maybe set aside a day to not do anything.
Is there a closing message you would like to share with our gorgeous LGBTI+ community?
For everyone in the community. Reach out and know we are all in this and it's ok to be helpless and to spread happiness where you can.
At 8.30pm on Wednesday 8 April, gaybar.co.nz will host Hump-Day Huntttys.