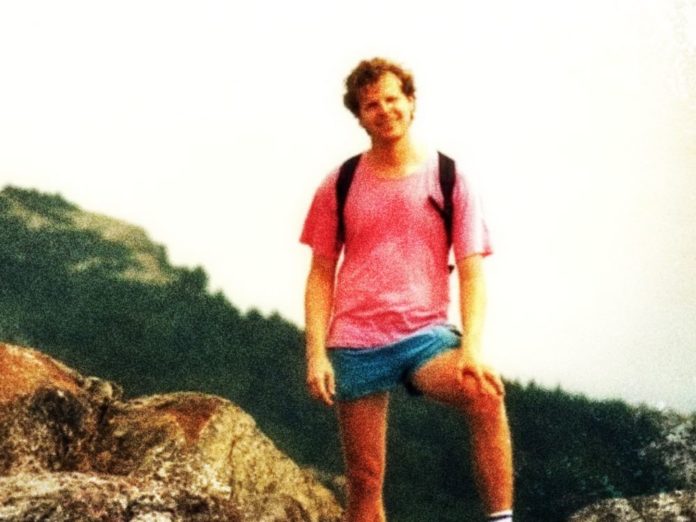 There has been a major breakthrough in the 32-year cold case, originally thought to be suicide.
A man has been charged with the alleged gay hate murder of American Scott Johnson in Sydney's northern beaches more than 30 years ago.
Scott Phillip White was arrested at his home in Lane Cove and charged with Johnson's murder, he is due to appear at will appear at Parramatta Local Court on Wednesday.
Mr Johnson, 27, was found dead at the base of a cliff in Manly on December 10, 1988.
A coronial inquest in 1989 decided Scott Johnson had taken his own life, a second inquest in June 2012 returned an open finding.
However, a third inquest in 2017 found Mr Johnson was the victim of a gay hate crime, with police reopening the case.
In December 2018, the NSW Government increased the $100,000 reward to $1 million before Mr Johnson's brother Steve announced an additional $1 million reward earlier this year for any information which would lead to an arrest.
Steve Johnson thanked NSW police and said his brother had come to symbolise those who had lost their lives to homophobic violence.
"It's emotional for me, emotional for my family, my two sisters and brother who loved Scott dearly, my wife and three kids who never got to know their uncle," he said.
"I hope the friends and families of the other dozens of gay men who lost their lives find solace in what's happened today and hope it opens the door to resolve some of the other mysterious deaths of men who have not yet received justice."