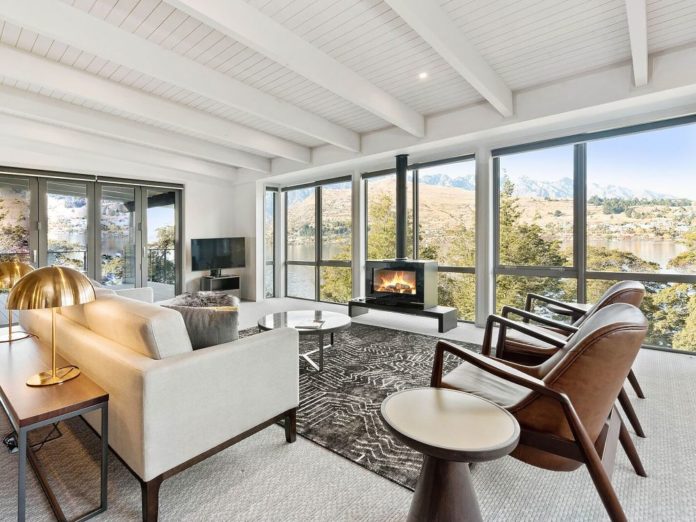 With our perpetually busy lives soaking up any spare time and energy, sometimes planning a holiday and booking activities can feel like the opposite of the break you were hoping for. But Queenstown's luxury hotel, The Rees, has the solution – let them do it for you!
Returning to The Rees feels like revisiting an old friend. From the warm welcome at check-in to key conveniences offered at every corner.
Parking is free in a secure car park under the hotel. From there a lift takes us to our room which has an external entry so you don't have to keep passing through the lobby whenever you venture out. Our room has vivid vistas over Lake Wakatipu and the majestic Remarkables. Though if we ever wanted to block out that view, with the twist of a switch an automatic blind descends from ceiling to floor. "We need to get these at home," my tech-obsessed partner insists.
Our room is full of quality comforts from the fabulous bed (featuring a mattress designed exclusively for The Rees by Sleepyhead) to a huge selection of organic Pukka teas, Auckland-roasted Ozone plunger coffee and a wide range of Forrest & Bird toiletries – it's luxury at every turn.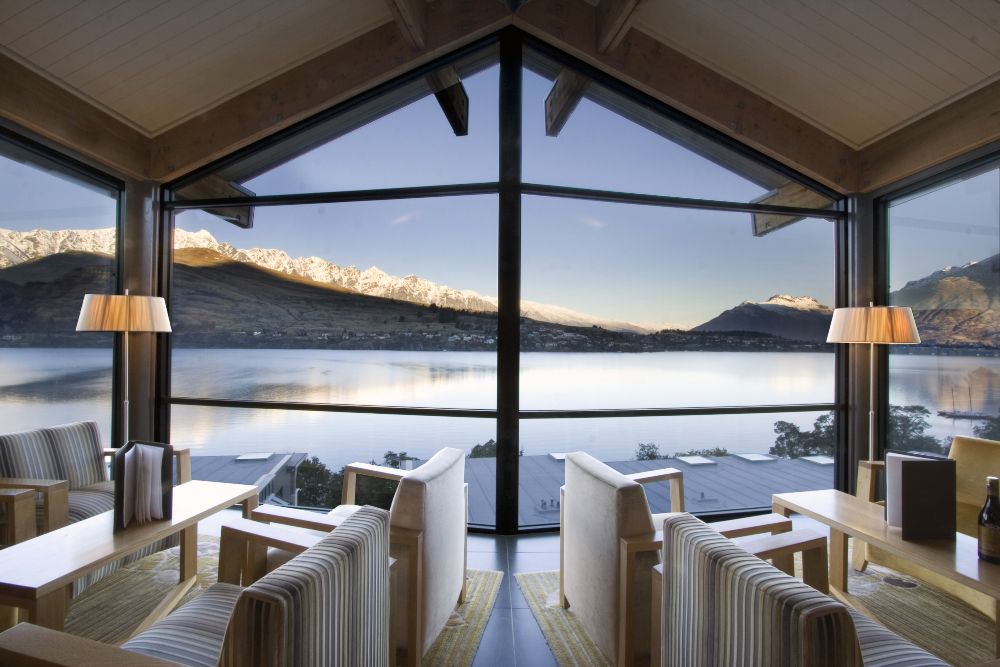 One of my favourite aspects of staying at The Rees is the walk into the centre of town. As the hotel's private pathway joins the public footpath that runs along the lakeshore. It's a flat and beautiful twenty-minute walk which is a lovely way to unwind, take in the stunning scenery and lungfuls of fresh mountain air. (Alternatively, The Rees offers a free shuttle.)
It's the beginning of the Christmas break and work has been full-on as it always is before you go on holiday. So other than booking in a few meals, we have very little organised for our time in QT. Rather than sieve through brochures, we decide to let The Rees organise it all for us. Our only requirements are to leave the adrenaline-inducing jumps for another time and focus on relaxing and enjoying the natural beauty surrounding us.
The Rees partner with a few select companies to offer discerning guests some exclusive options for day trips. With a cellar that houses one of New Zealand's largest collections of Bordeaux-region wines, it's no surprise that the most popular of these tours involves a bespoke wine tasting experience, as you travel by helicopter around some of the regions most acclaimed vineyards guided by one of the hotel's in-house wine experts.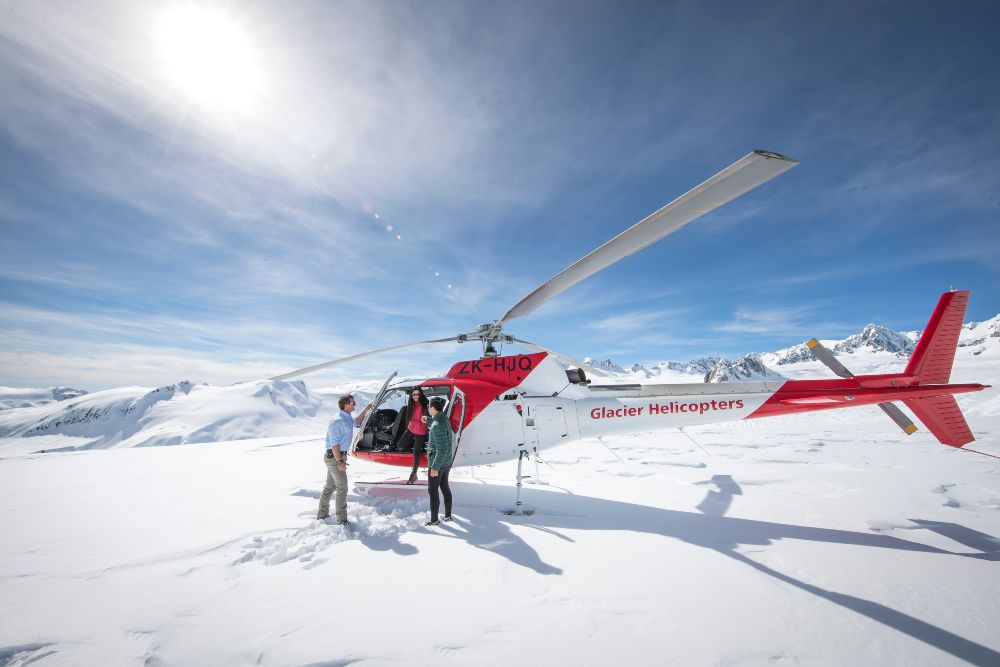 The Rees curates these tours in conjunction with The Helicopter Line (helicopter.co.nz) who reward our 'natural beauty' request by taking us on their Southern Glacier Experience. This is a 50-minute trip that flies over the jagged Southern Alps and native forests and glacial waterfalls of Mount Aspiring National Park. Our pilot tells me this is one of his favourite flights and it's not hard to see why. The panorama is awe-inspiring as we land on a snow-capped peak to take pictures and feel the 'crunch' of the powder underfoot. Magical!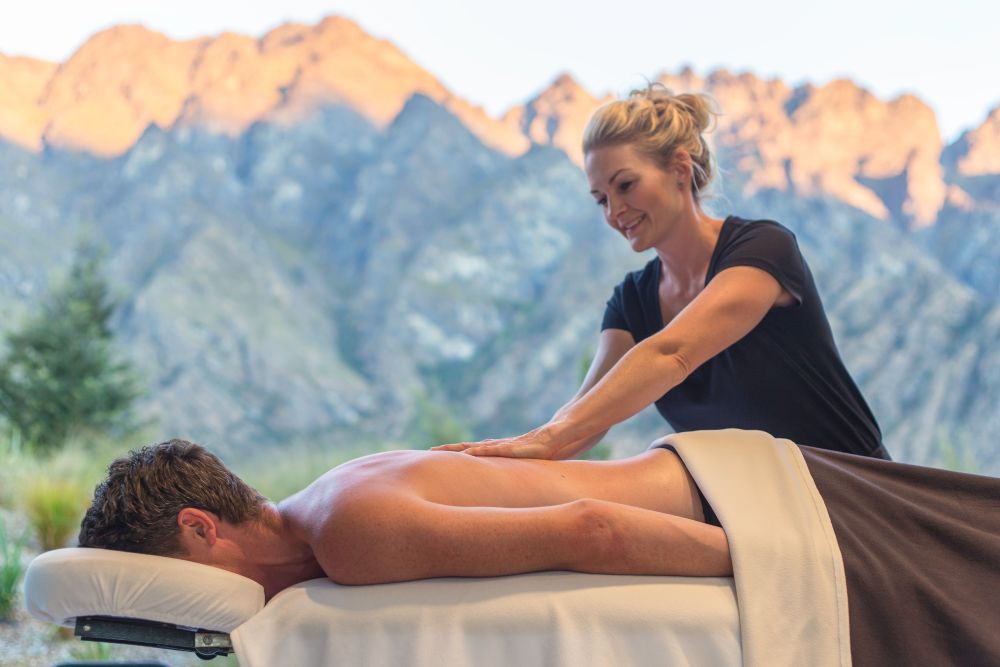 Returning to The Rees, the team have organised us some in-room pampering. Teaming with the winners of Luxury Travel Guide's Mobile Massage Service of the Year, Indulge Mobile Spa (indulge.nz), The Rees offers guests the chance to enjoy a full menu of spa treatments in the comfort of their own rooms. An Indulge Organicspa Facial, Ultimate Face & Scalp Ritual and Feet Treat, later, and we feel like new men! The point of difference of having this service delivered in your room, means you don't have to go anywhere afterwards. Instead, we throw on The Rees' fluffy bathrobes and step out on to our private balcony to enjoy Wakatipu's reflection.
Work is just a distant memory.
For more information on The Rees Hotel, Luxury Apartments and Lakeside Residences visit therees.co.nz