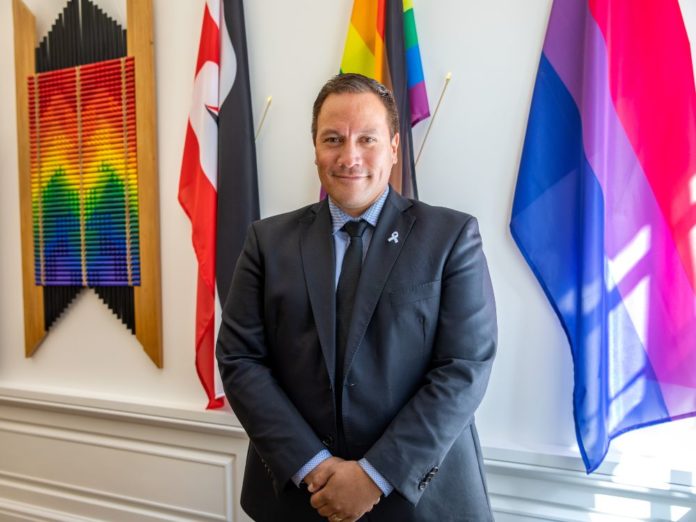 Tamati Coffey shares his favourite things about his hometown, Rotorua.
His most unmissable Rotorua experience: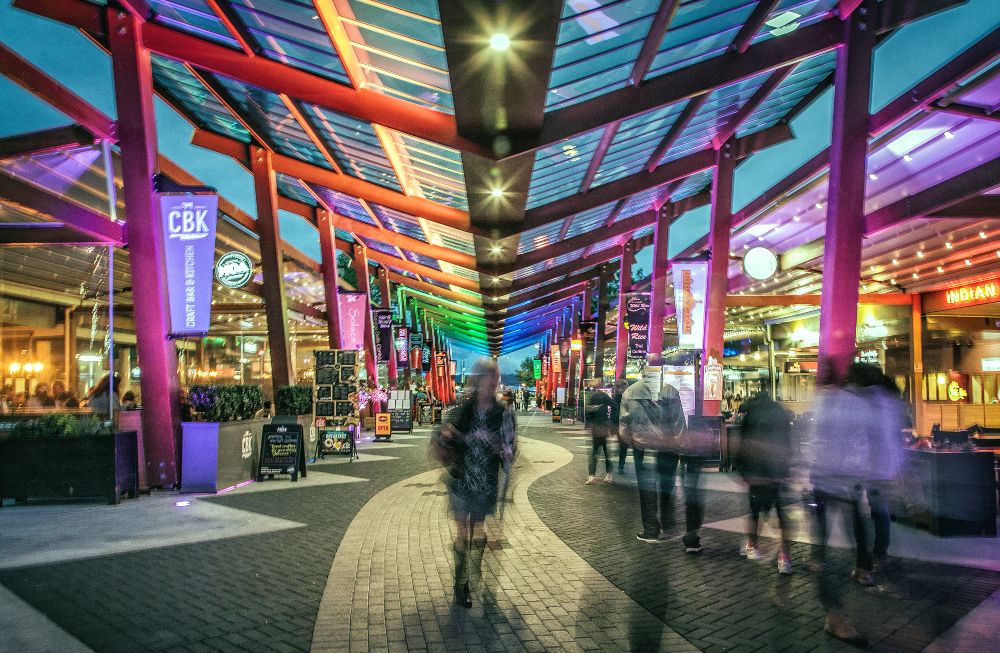 "Eat Streat on a Friday and Saturday night. In provincial towns like this. One of the things you don't have that you do get in the urban centres is an accumulation of people in the same place. But you do find that on Eat Streat on the weekends. It's where the visitors and the locals go. There's a nighttime scene after 9 pm when the bands come out and the DJs start playing. It has a chameleon-like turn around – from being full of families during the day to more of a pub/nightclub venue. You can easily be fooled into thinking you're in a big city!"
What he hopes visitors take away from a visit to Rotorua:
"The Rotorua that we used to be, isn't what we are anymore. Friends of mine who haven't visited since they came with their families 20 years ago are always blown away by that. We have so many more things to do now. We've got the Redwoods Treewalk, the zip lining, mountain biking, new cafes and restaurants some of which are gay owned. There's a real network of rainbow businesses around. Come and try the new side of Rotorua! There's plenty of little gems."
What he loves most about Rotorua:
"It's a city that really accepts it's cultural partnership. There's a high percentage of Maori that live here and this European culture that came here a long time ago and helped establish the city. We've been working side by side for generations – there are some parts of the country that are very monocultural. But that's not here. We walk and talk the biculturalism of New Zealand and that's really special!"
Perfect weekend in Rotorua: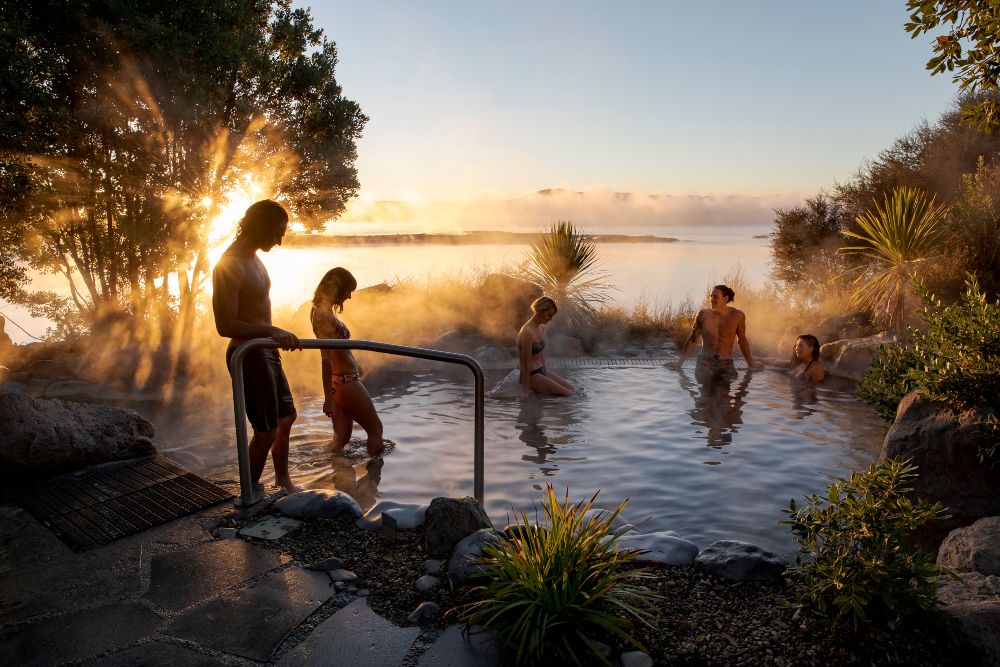 "Even as locals we still love going to sit in the hot pools! Our place of choice is the Polynesian Spa. I highly recommend going there during the day. When we were on the campaign trail, there were days when I quite tense and feeling the stress of the campaign. There was nothing more relaxing than sitting in the hot pool in the middle of the day with very few people around. Because our borders are closed they're not at peak capacity so right now is a real moment to get out and experience these places.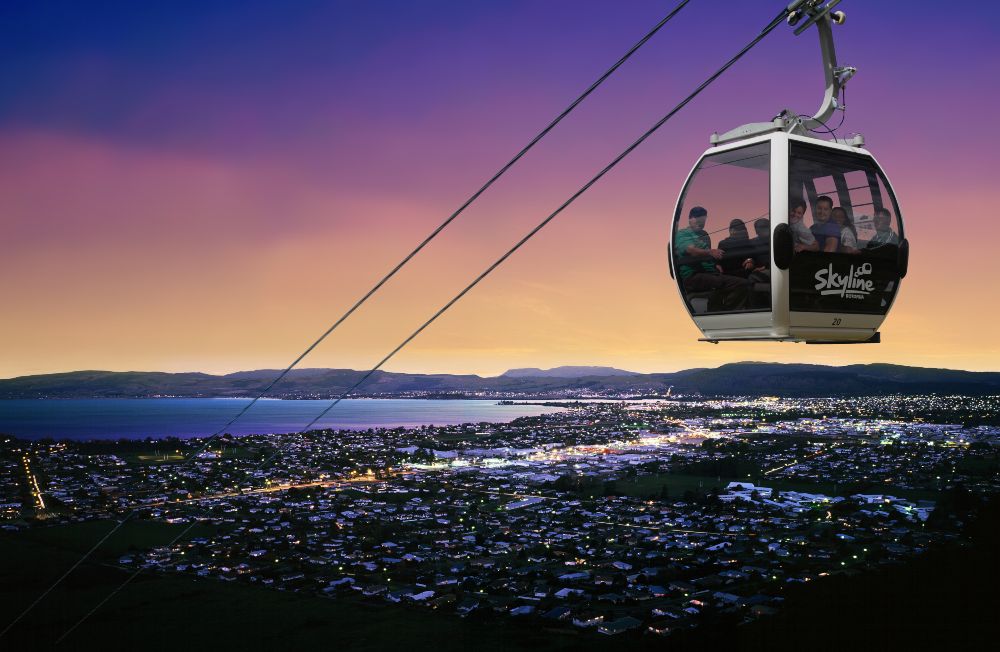 "Of course, food is a huge part of a great weekend and we have some really decent offerings in Rotorua. If it's a special occasion we like to head up the gondola to Stratosphere Restaurant & Bar. It's beautiful up there, and they have a big open buffet, so it's great with a group of friends or family.
"The other place I unashamedly like to go, and I say this even though we own it, is Ponsonby Road (@ponsonbyrd) – it's the best little cocktail bar in town and a perfect stop before or after dinner, at our restaurant Our House (@ourhouserotorua)! We feel especially proud of being a Maori business.
"We think that it's essential that when you come to Rotorua, you have a good Maori hospitality experience and once upon a time that space used to be dominated by the hangi and concert evening at the various hotels, but these days we've actually got Maori that own really nice restaurants. And we're one of them!"
Favourite Rotorua walk: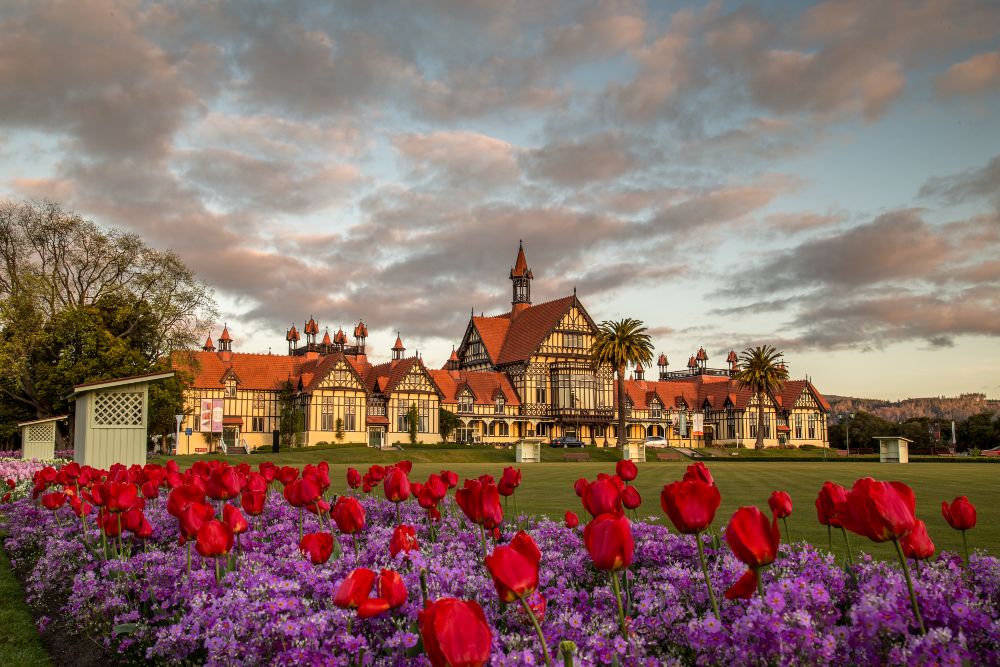 "Having a baby, anywhere I can go with a pram is great! Just yesterday we went for a walk around the lakefront and I love the journey of seeing the construction down there and knowing it is going to look stunning in the not-too-distant future. You can walk for about two hours in and out of the little trails down there, all the way around past the Government Gardens and behind the hot pools. It's beautiful!"