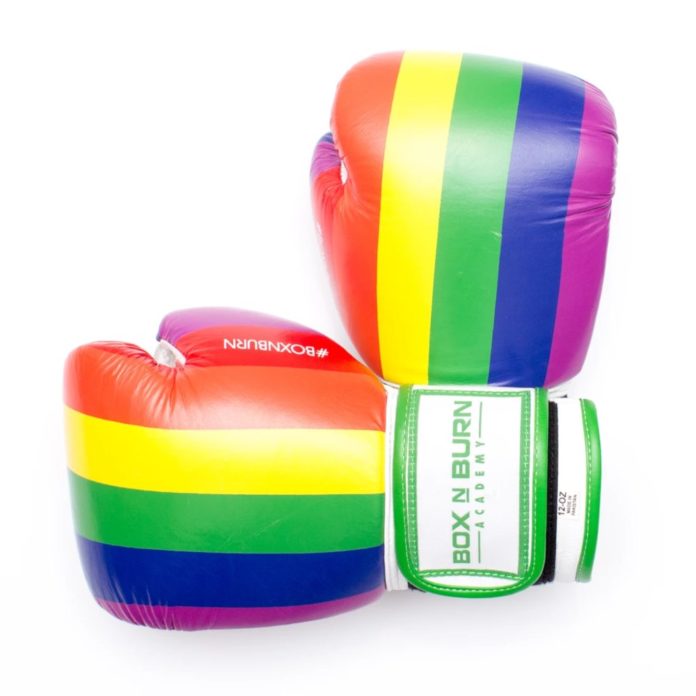 Former boxing judge Benjamin Thomas Watt of Rainbow Boxing New Zealand has announced the beginning of the annual LGBTIQ+ amateur boxing event "Rainbow Gloves" which will be held in Auckland in February 2022.
The event will be the first of its kind in New Zealand where people can compete regardless of Sexuality, Gender Identity, Religious Beliefs, Political Views, Ethnicity or Occupation, with a focus on the Rainbow community. "We have had meetings with Boxing New Zealand and Auckland Boxing Association and after long discussions, they have given us their full support," Said Benjamin Watt. "I have also called allot of Gyms across the country who also give their support and welcome all member of the community to their gyms". Yes, this does mean straight people will compete but only if they identify as a Straight Alley.
This will be a non-profit event with all proceed to go towards the making the following event bigger and better. The Championship tournament will be open to many division include first-timers (0 – 1 fight experience), Novice fighter (2 – 10 fight experience) and Elites (10+ fight experience). We also will be welcoming boxers of all ages including Cadets (13 – 14), Juniors (15 – 16), Youth (17 – 18) and Seniors (19+).
The Tournament is also hoping to have its first-ever Transgender competitors in New Zealand Boxing history. However, Transgender people will only be able to compete against each other for example MTF vs MTF and FTM vs FTM. "This was something Boxing New Zealand and Auckland Boxing Association was strict on as they believe there isn't enough evidence that suggests that Transgender boxers can safely compete against cisgender boxers". But Benjamin has noted that further conversations are being made about this issue.
"The International Olympic Committee is having talks right now regarding having Trans boxers competing against Cisgender people, however, this will unlikely come into effect for another 8 years in the 2028 Los Angeles Olympics". Both Boxing New Zealand and Auckland Boxing Association are worried that a Male born boxer would have bigger muscle mass and stronger bone density than a female born boxer, delivering more punishment making it unsafe. Benjamin Watt will continue having conversations with the organisations to come up with a solution.
The tournament will be strictly an amateur boxing tournament and will not allow corporate boxing to compete at the event. All boxers who wish to compete at the tournament must be registered as an amateur boxer with Boxing New Zealand and be trained by a trainer that is qualified under Boxing New Zealand. "The important thing is to note is that you cant go to any gym like Jetts Gym, Les mills or any gym like that, train for 3 months and call yourself a boxer. I am making all boxers are being trained by qualified boxing trainers otherwise they will not be allowed to compete".
The reason for this is to create a pathway for LGBT amateur boxers in New Zealand so that they can compete at the first-ever World Gay Boxing Championships that will happen in 2023 in Sydney. The idea of Rainbow Gloves comes from the annual boxing event that happens in Taupo each year called Golden Gloves. Golden Gloves is a common concept across the world, but this time Benjamin Watt will be doing the same but a focus on the LGBT community.
"We are calling out to all parts of the LGBT community if you want to compete at the tournament please get in touch and we can advise you where the best LGBT friend boxing gyms are in the country". Of course, the earlier you start training the better and safer the boxer is when it comes to competing. If you are interested in the event or competing at the event go to their Facebook page at https://www.facebook.com/Rainbowboxing