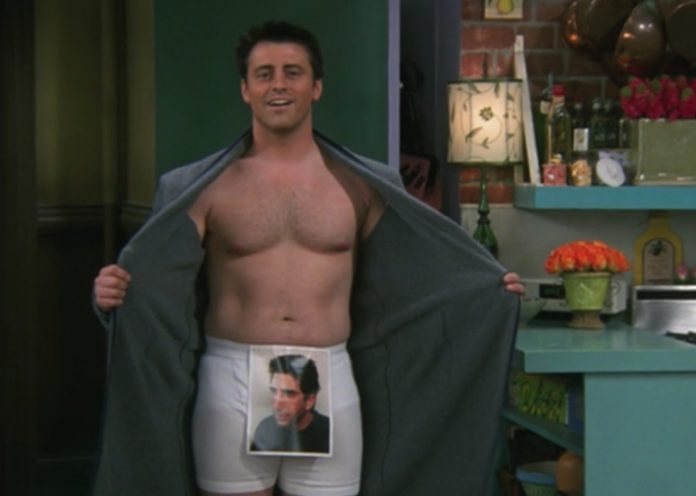 Gay and lesbian viewers sharing their memories of the show was deemed too controversial for Chinese viewers.
Chinese censors decided the Friends reunion special wouldn't go to air In the communist country in its entirety, cutting scenes featuring Lady Gaga and any mention of homosexuality.
Three Chinese streaming platforms with broadcast rights for "Friends: The Reunion" — iQIYI, Youku and Tencent Video.
While there was variation in the scenes removed, all platforms aired altered versions with four to six minutes of the show cut from each platform.
iQiyi's version had the shortest running time, which was at least six minutes less than the original runtime of 1hr 44min. Tencent Video's version removed close to five minutes of footage, while Youku cut roughly four minutes of content.
While viewers globally saw Lisa Kudrow singing Smelly Cat with Lady Gaga, the Chinese broadcasts cut the scene. Gaga is banned from appearing on Chinese screens after she met with the Dali Lama in 2016.
In addition to omitting Gaga, Chinese censors removed testimonies from gay and lesbian fans who spoke about the personal impact the show had on them such as German fan Ricardo, who says the show gave him a sense of belonging.
"I was a gay man who wanted to have hair like Jennifer Aniston, so you can imagine how lonely I sometimes felt," he says.
One platform also deleted a scene in which a female fan pulls her girlfriend on camera and says, "like every Chandler, I found my Monica."
Also bizarrely cut was a clip from the show's original run which showed Joey opening his bathrobe to reveal a picture of Ross stuck to the front of his underwear.