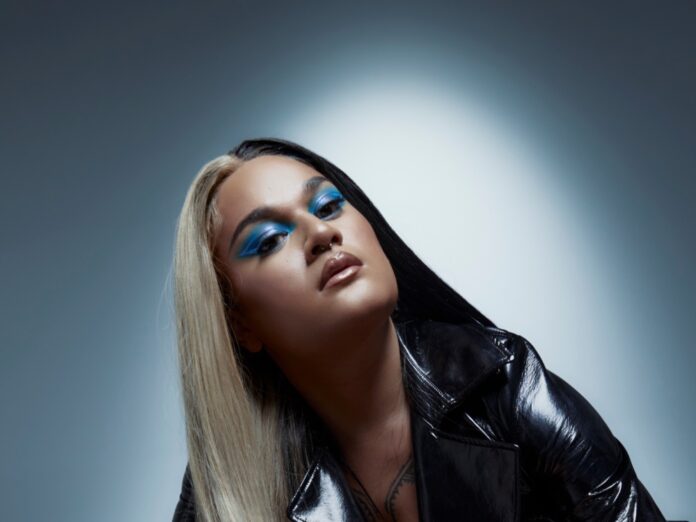 After founding London's first Pasifika club night, DJ Lady Shaka has returned to Aotearoa. She tells us about her inspirations and repping femme queens. Chehooo!
Where did you grow up and how was growing up for you?
When I was younger, my whole life revolved around dance. Since I could walk, I was dancing and lip-syncing like a little queen. I grew up in dance studios all over Auckland, however, I'm a Westside girl and always will be. Being indigenous I attended Māori education and was thankful enough to grow up learning my language Te Reo Māori. As a femme queen, my journey was different from most but I had the support of so many people within all the communities that I belong to.
What did your coming out journey look like?
Coming out as a fem queen in high school was my natural progression. I was always that queen since I was in primary school dancing on stage to Crazy In Love by Beyoncé and doing my own private Bollywood performances for anyone who would watch. Such a Leo!
I always knew deep inside who I really was but I didn't quite understand transness and what it was to be a trans woman. As I got older, I became more rebellious. Making a statement was my every day! The first time I turned up in High School the way that I saw myself was in 2010 and Lady Gaga had just dropped Bad Romance. Lady Shaka was strutting down the hallways in platforms, a crop top, ripped jeans, and long white hair extensions. Yes, I was that bitch!
What drew you to DJing and how have your skills developed over the years?
Dancing and music go hand in hand. As a dancer, I was exposed to so many types of music. As a choreographer, I was already mixing tracks for dance competitions and making remixes and edits of tracks when I was in Intermediate. I grew up around my Dad's love for Te Vaka, Pacific Soul, Miriam Makeba, and, of course, that Fresh Off The Boat CD you could buy from the Otara markets!
In 2018, it was my first leaving party in London and I decided I wanted to DJ live because I am extra like that. I was self-taught and practiced over and over again. Then boom I was DJing and found my calling! Over the years my style has changed and developed as it will continue to do. With the growth of my brand I always remind myself of who I do this for – the indigenous kids that may see me online one day and say to their parents, "I want to be like her when I grow up!"
You have been credited as bringing a uniquely Pacific perspective to your work – is this something you strived to do?
When you live away from home you find this deep appreciation and yearning for your people, your home, and your culture. Living in London for five years and being a minority of a minority, really makes you want to create spaces for the small community of people who look like you and your whānau. I found that when I returned to Aotearoa in 2018 I had missed the Pacific for so long that all I wanted to do was play DJ Noiz and Onetox whilst screaming 'chehooo' at the top of my lungs.
When I returned to the UK the following year, I started London's very first Pasifika club night 'Pulotu Underworld' to celebrate Pacific music, artistry, and culture. Upon my return to NZ in 2021, my love for my Moana and pride in being Afro Pasifika and Māori was able to be shared at the Boiler Room [nightclub]. Pasifika Club is a new genre of music that I and a few other producers and DJs are putting out there. Pasifika music is cool and we should be proud of it!
What has been the highlight of your performing career so far?
The pivotal moment was my very first Boiler Room set at [QTBIPOC night] Filth founded by Half Queen and JessB. I will never forget the way I felt that night. The energy in that room! The dancing security guards who were at the front screaming 'chehooo' to the sisters voguing down. The amazing Aunty Manila who was MC. It felt as though my ancestors took over my body and spoke through me. That set was for no one else but Tangata Whenua and my people of the Pacific.
Follow Lady Shaka on SoundCloud here.