With decriminalisation passed, it is now legal to be gay in the Cook Islands, a move that will hopefully see a wave of decriminalisation spread throughout the Pacific. What better way to celebrate this progress than with a stress-free getaway to relaxing Rarotonga and the peaceful perfection of Aitutaki?
The warm air caresses your bare arms and legs as you stare up at the lush green mountains, having just descended onto the islands, which look like a collection of turquoise-lined jewels from the sky. Welcome eis are placed around our necks, and a fresh floral bouquet enters our noses and enchants our senses as a local lady strums on a ukulele. Stepping off the plane in Rarotonga feels just like a holiday should.
We basically float to the rental car pickup, where we are informed that our car is sitting unlocked in the airport's public car park – with its keys in the ignition. "And don't worry about locking it when you return. Just leave the keys in," the rental assistant advises. It's that safe over here. Stealing just doesn't enter into people's minds – what with a local population of less than 5000 and an occupancy that swells to 15,000 when tourists descend in high season. On an island that only takes 40 minutes to drive around, there are very few places to hide.
That feeling of safety and laidback holiday ease continues on the roads, where often no one is doing more than 30kms an hour, and you quickly resign yourself to island time. In general, there is little to worry about on Rarotonga. The coral reef surrounding the island keeps sharks out of swimming waters. The wandering packs of dogs are all friendly and well-fed. Everywhere has mobile coverage. It's all NZ dollars, so no conversion rates to consider. We just cruise at 30 without a worry in the world.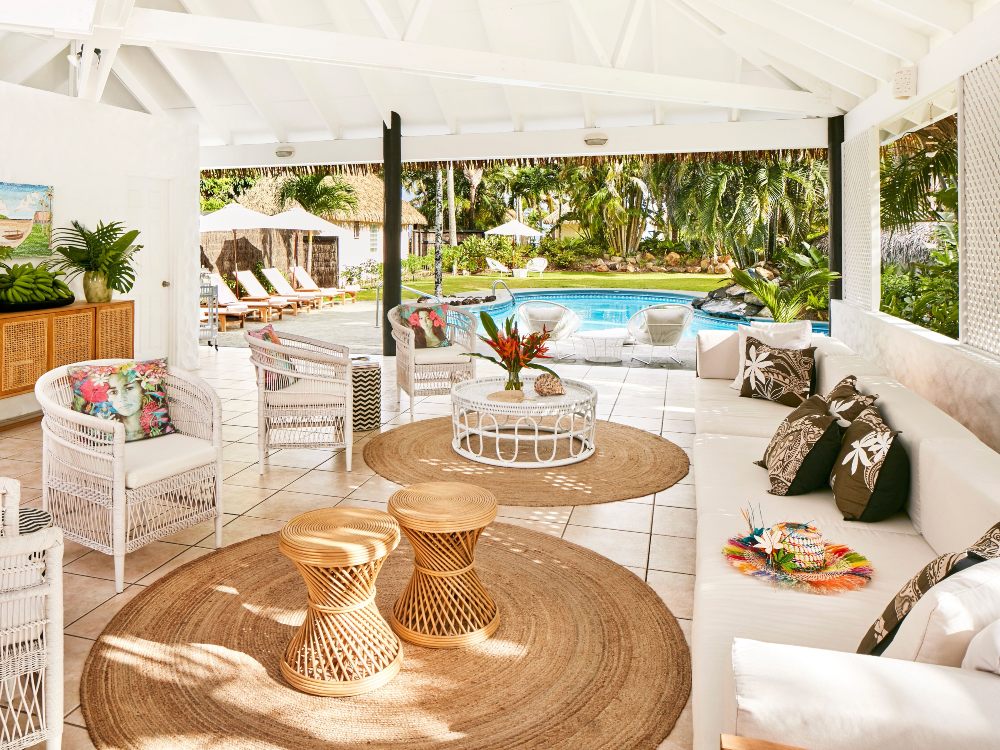 We pull in at our adults-only accommodation, MOTU Beachfront Art Villas (motuvillas.com), which offers beautiful, modern, light-filled, stylish self-contained villas, perched beachside on the shores of the Titikaveka lagoon – widely regarded as Rarotonga's most beautiful beach!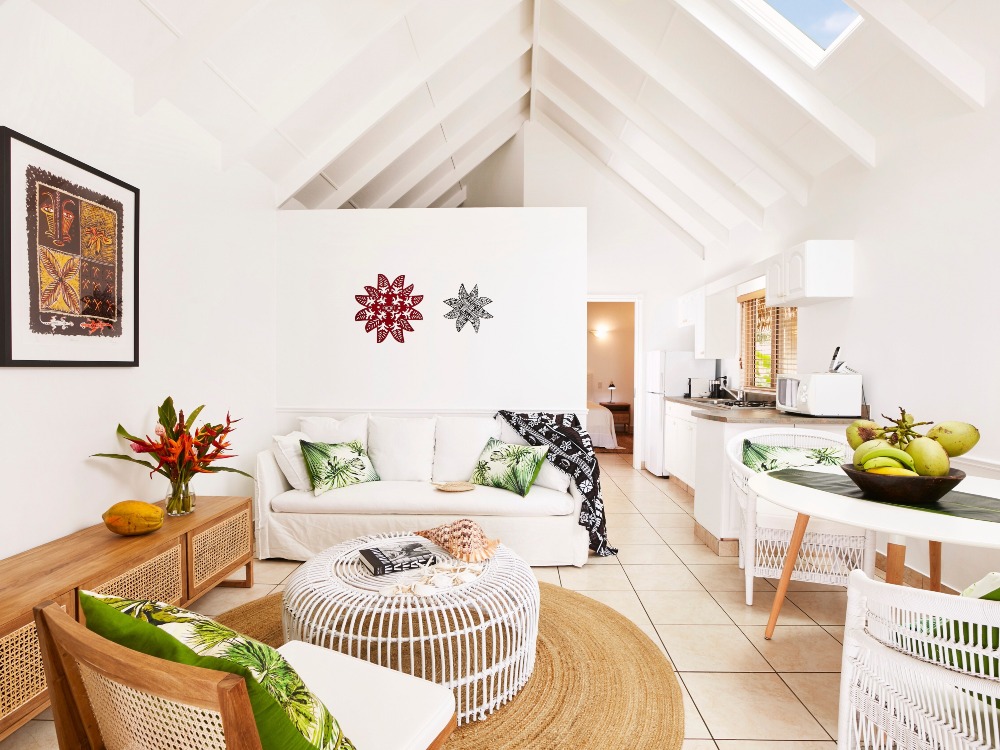 Our villa is a gorgeous slice of laid-back modern luxury, with Pasifika art adorning the walls and kayaks and SUP boards tucked under our deck. The fridge is loaded with supplies for breakfast, plus snacks and wine for evenings on the deck. Almost immediately, we are waist-deep in water, surrounded by coral and colourful fish. We kayak and swim and send those last pesky work emails we didn't quite get done before we left. We lie on loungers and read books as the waves crash quietly in the distance, and before we know it, it's time for dinner.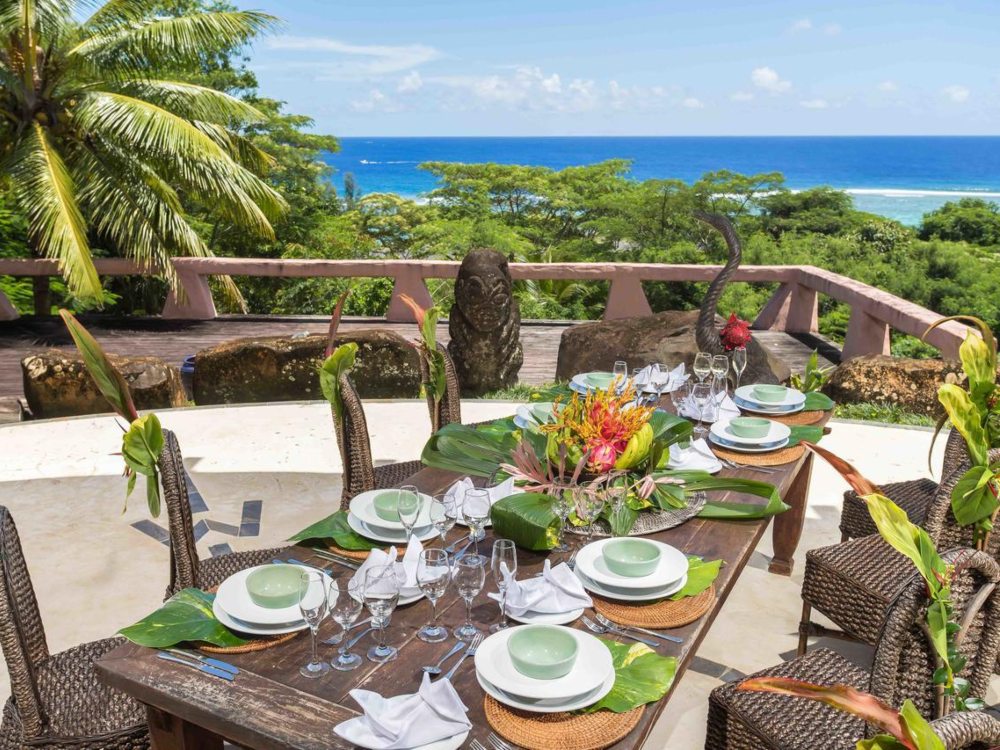 We start on a culinary high by eating at Rarotonga's best and most expensive restaurant, Antipodes (antipodesrarotonga.com). Run by lesbian couple Joss and Erika, Antipodes sits on a culturally significant spot on the island, where it is believed spirits of the dead descend through to travel from the top of Te Manga down to the sea. The high-perched restaurant offers alfresco dining overlooking the sea – a prime spot to watch the whales during mating season.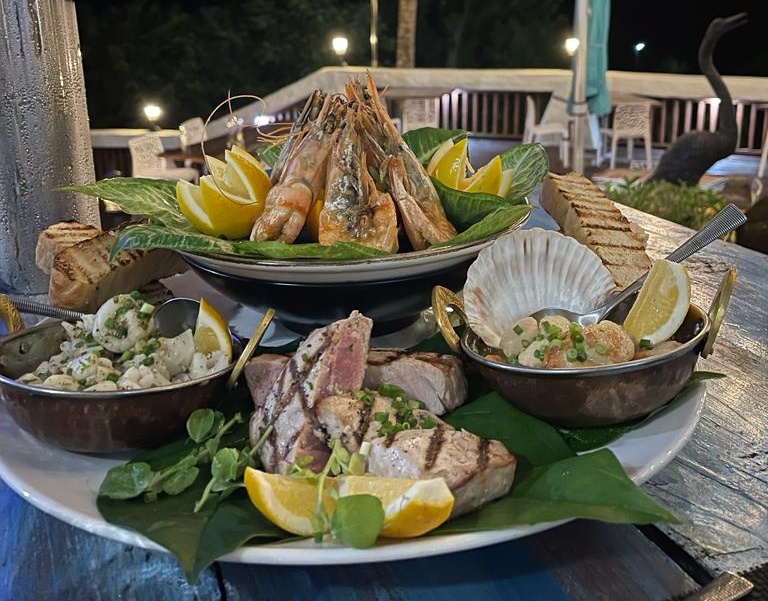 Antipodes specialises in boards and platters ideal for sharing and socialising on warm evenings. We select that daily special seafood platter that comes with giant Australian prawns, fresh local tuna and mahi mahi, beautifully sautéed scallops, divine calamari, and oysters housed in a sphere of ice to keep them cool throughout your slow graze. It's a world-class meal – infinitely more impressive than the seafood platter we had recently at Whalebridge in Sydney's Circular Quay.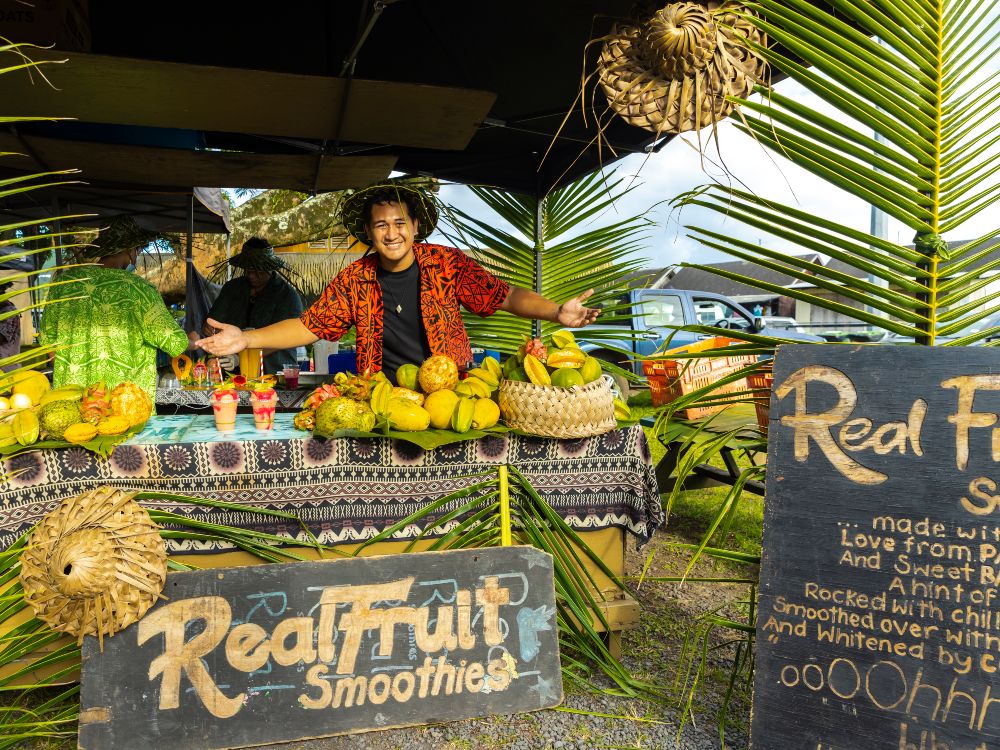 The next day, we venture into Rarotonga's 'town centre' to check out the Punanga Nui Market, which is open on Saturday mornings and said to host over 130 food and crafts stalls. It's an ideal place to purchase holiday mementoes and gifts for family. 'Town' is the epicentre of the island's nightlife. We don't partake in local nightclubs 'Luna' and 'Rehab' on this trip, but many of the holidaymakers we talk to rave about them and the hangover they were left with.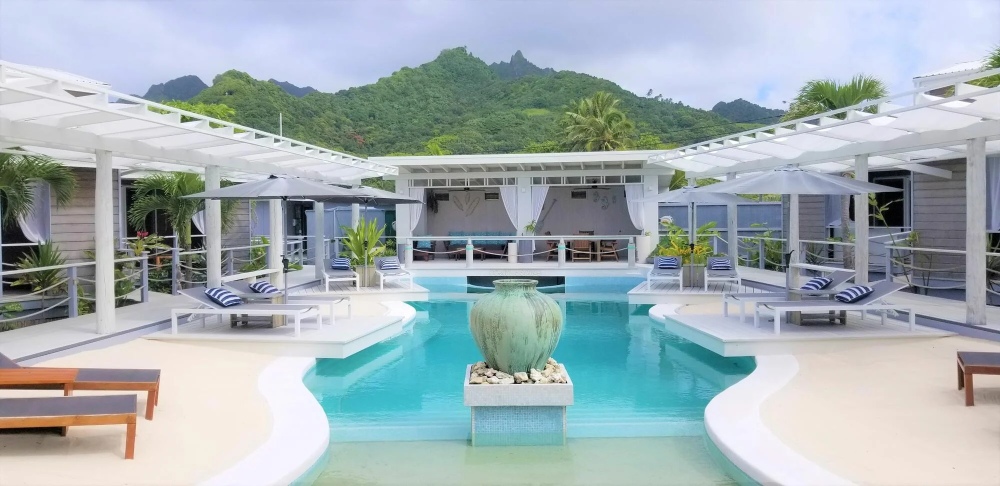 We choose pampering over partying and head to Ocean Escape Resort & Spa (oceanescaperesort.com) for a massage. This new boutique offers a fantastic value spa where you can enjoy a 75-minute treatment and then spend the rest of the day hanging out at their saltwater pool and cocktail bar. After a Balinese massage removes all our knots, we depart for dinner at Nautilus Resort (nautilusresortrarotonga.com), where their Polynesian beachfront restaurant offers the best fish curry in town! The fresh catch of the day dish is so good that we return to the restaurant numerous times to enjoy it again, overlooking Nautilus' glistening infinity pool.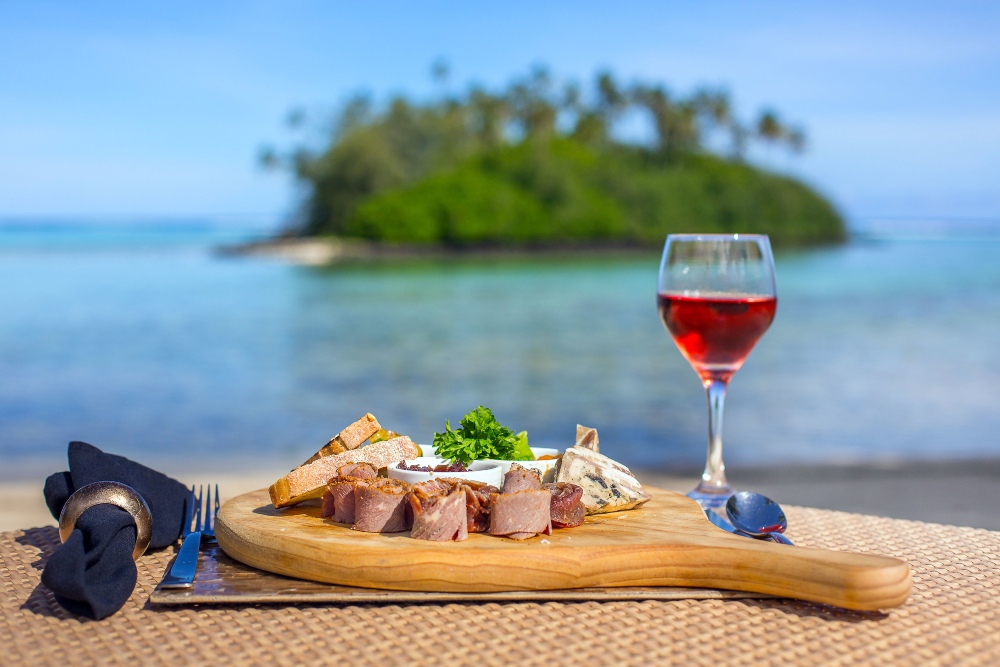 Our luxurious boutique beachfront resort (motuvillas.com) and all this fantastic food has given us a taste for the finer things, and few adventurous activities feel more glamorous than jet skiing.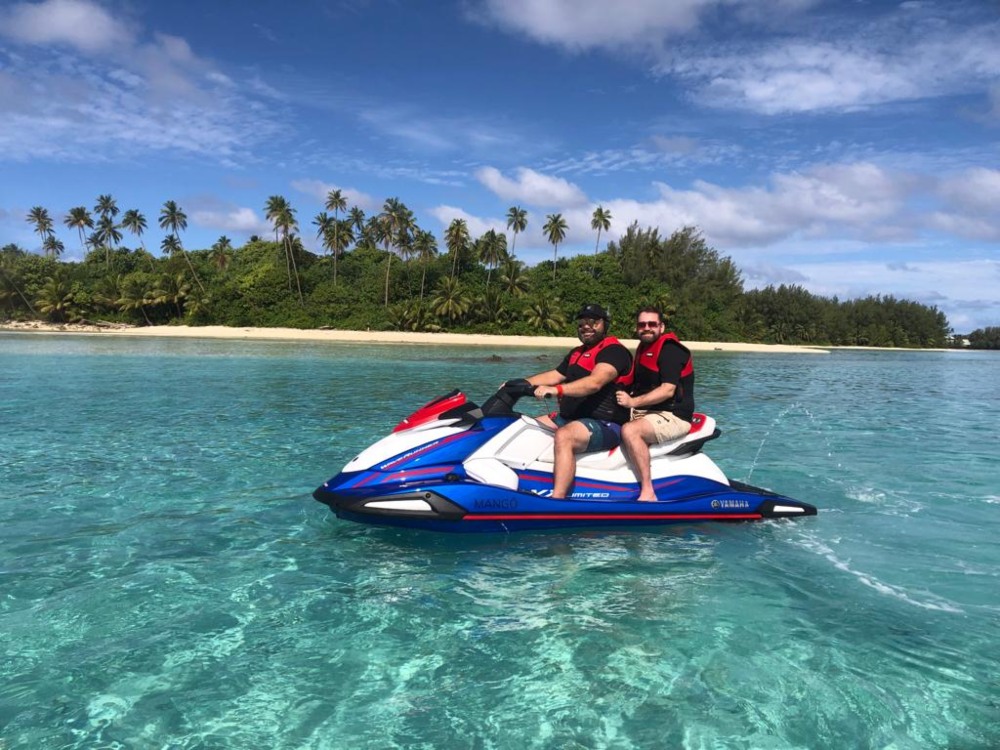 TVK Water Sports (tvkwatersports.com) offers jet ski tours from the Avon Harbour that proceed beyond the reef and out into the Pacific Blue. Couples can share a jet ski, provided they don't exceed the 200kg max weight limit – which we probably do but opt to keep quiet about it. On their huge, brand-new Yamaha Wave Riders, it's easy to switch and take turns driving the jet ski. A waterproof mic-pack keeps us in touch with our guide, who safely navigates us through the harbour entrance, where we spend an hour on the open water racing around the island. "The faster you go, the easier it is to stay on," explains our friendly guide Marama, ensuring we give in to our full-throttled, adrenaline-laced desires.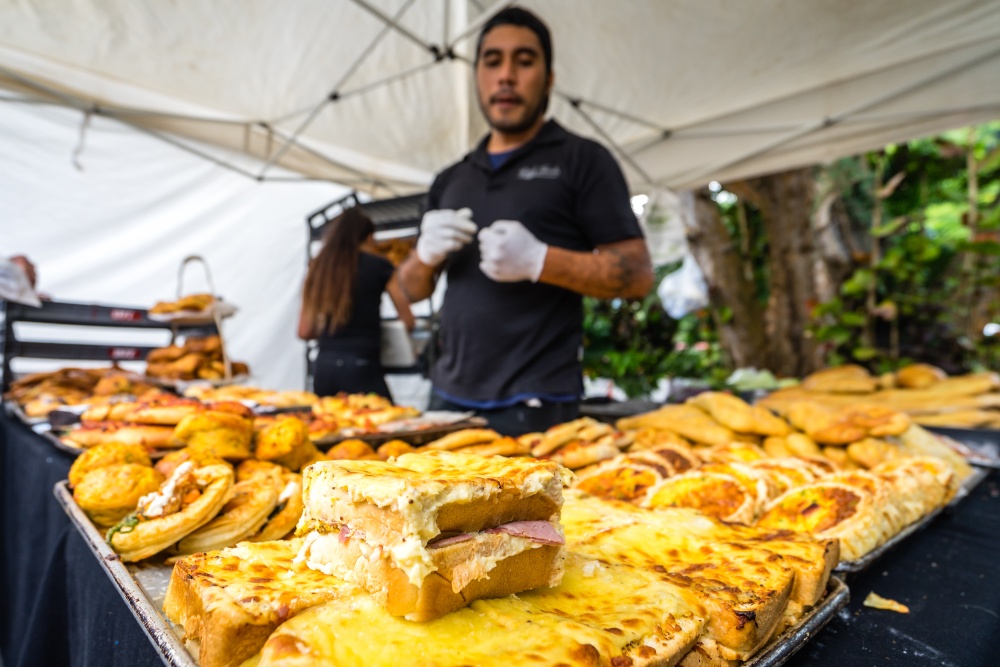 After all that excitement, we opt for a simple dinner at the Muri Night Markets, which have a wide variety of food trucks and stalls and is most bustling on a Sunday evening. With drinking coconuts in hand, this is a fantastic spot for people-watching – as we scope out the other gay couples.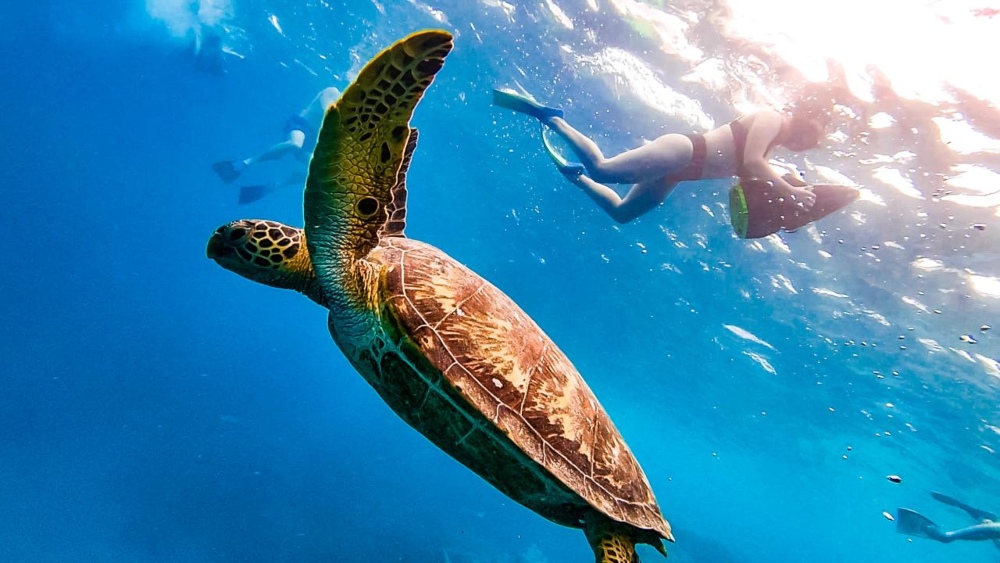 Having scoffed at the sunburnt shoulders on display at the night markets, we are inspired to 'steal that lewk' with a day of snorkelling. The island's top snorkelling locations include Aroa Lagoon Marine Reserve and Muri Lagoon, both located right next to resorts if you get thirsty. Fruits of Rarotonga in Tikioki, which is the best for spotting a wide variety of fish, and Black Rock, where you will find the calmest and most sheltered waters. But if you dream of swimming with turtles or have a passion for James Bond-esque gadgets, then don't miss booking a Turtle Sea Scooter Safari with Ariki Adventures (arikiexperience.com). This two-hour trip is a guided group snorkelling activity that takes you into deeper waters using a 'sea scooter,' which is a handheld propeller pack that helps you hurtle through the water at top speed. It's not long before we're coming face-to-face with turtles while feeling like 007.
While we may not have gone clubbing, we were ready, willing, and able to check out Rarotonga's bar scene. Our favourites were the island's best live music venue, 'Charlie's,' and beach hut beauty, 'Shipwreck'. We avoid getting wrecked because, in the morning, we have a plane to catch!
Aitutaki
No trip to the Cook Islands is complete without taking in their most beautiful island, picture-perfect Aitutaki.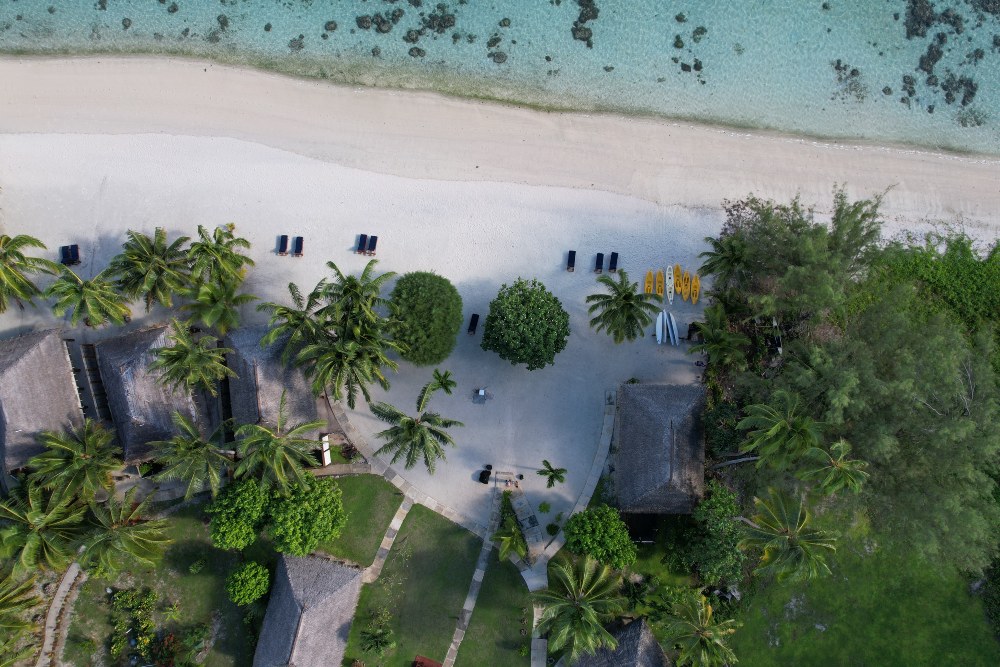 A top choice for honeymoon and anniversary celebrations, this island is all about romance, and there is nowhere more romantic to stay than Etu Moana (etumoana.com).
Etu Moana is a secluded adults-only boutique resort that offers classic Tasmanian oak beachfront villas almost touching the mirror-like waters that serenely surround Aitutaki. We landed early and are invited to enjoy breakfast served by the pool or borrow one of the electric scooters or golf carts to explore the island, but all we want to do is soak in the blissful view from our villa's huge veranda.
Featuring a king-size bed, kitchen, private outdoor shower, and a stunning bathroom newly renovated with black volcanic rock sinks, it is hard to find the motivation to leave, but when the urge finally takes us, there are snorkelling equipment and paddle boards waiting for us to explore the exquisite, fish-filled, aquamarine stillness that twinkles in both the sunshine and moonlight.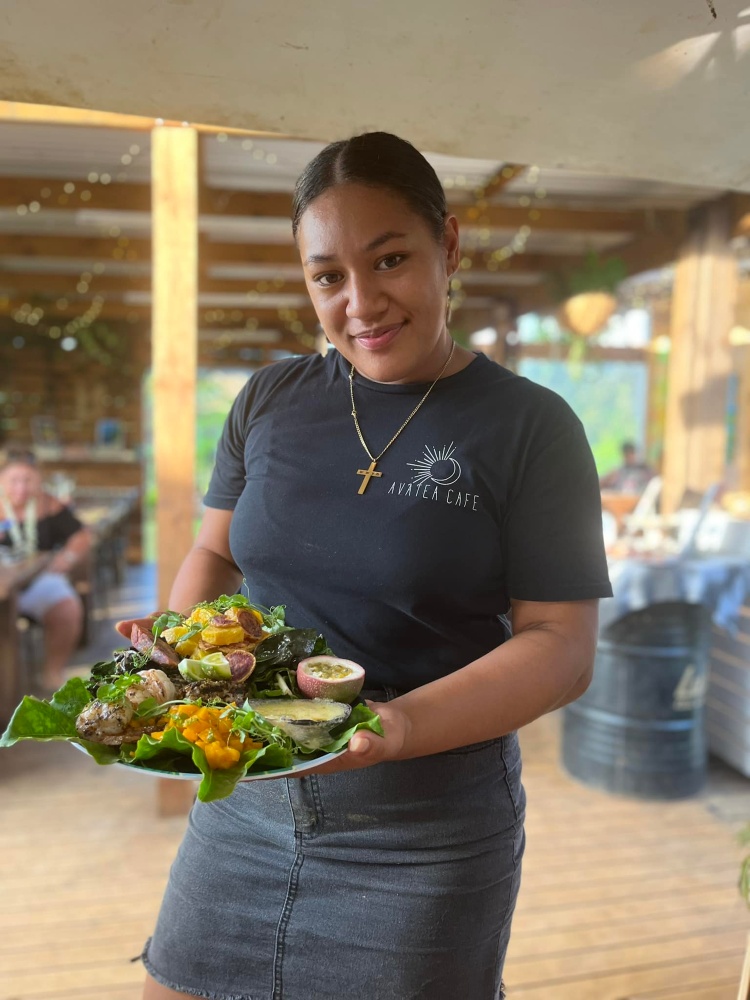 Dinner that night is an exceptional find. Avatea Café (avateacafe.com) is tucked away in the hills of Tartu, serving breakfast, lunch, and dinner. All tables are open-air and lit with fairy lights. Run by local ladies, the hearty cuisine uses fresh local produce, and we are quickly fawning over the to-die-for gluten-free fish tacos, warm chicken and paw-paw salad, and superb cocktails. We have taken one of Etu Moana's electric golf carts to get there, guided by Google Maps, but on the way back, we opt to drive unassisted, which takes us on an amusing, giggle-filled maze run of wrong turns until we submit to app-assisted navigation and perfect 4G, which returns us safely to our gorgeous resort.
Etu Moana offers an honesty bar, which has a great selection of wines and a full bar, so I whip us up a cocktail, which we enjoy (responsibly) splashing around in the pool before pouring one last one for the road and enjoying it on a walk along the beach under the full moon.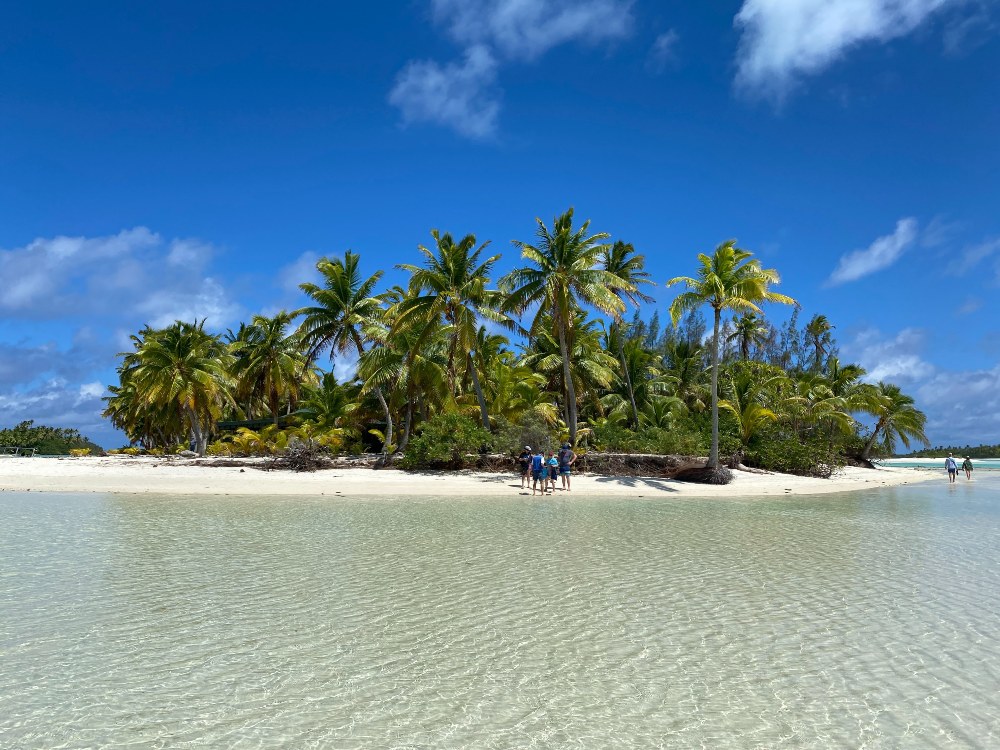 The next day we embark on the Vaka Cruise (thevakacruise.com), an excursion so renowned that many people visit from Rarotonga on a day trip just to experience it. The tour takes you on a 21-metre Vaka Titi aiTonga (meaning "wind from the south") for a six-hour exploration of Aitutaki's stunning lagoon, including opportunities to snorkel some of the most impressive coral beds and visit some of the beautiful motus (small islets). On One Foot Island (the smallest of the small), our hilarious host takes us through the history of the coconut tree before jumping back on our vaka for a BBQ lunch and an onboard acoustic concert from the ship's talented crew. It's dreamy, sun-drenched sailing that you will frequently reflect on during rainy winter days.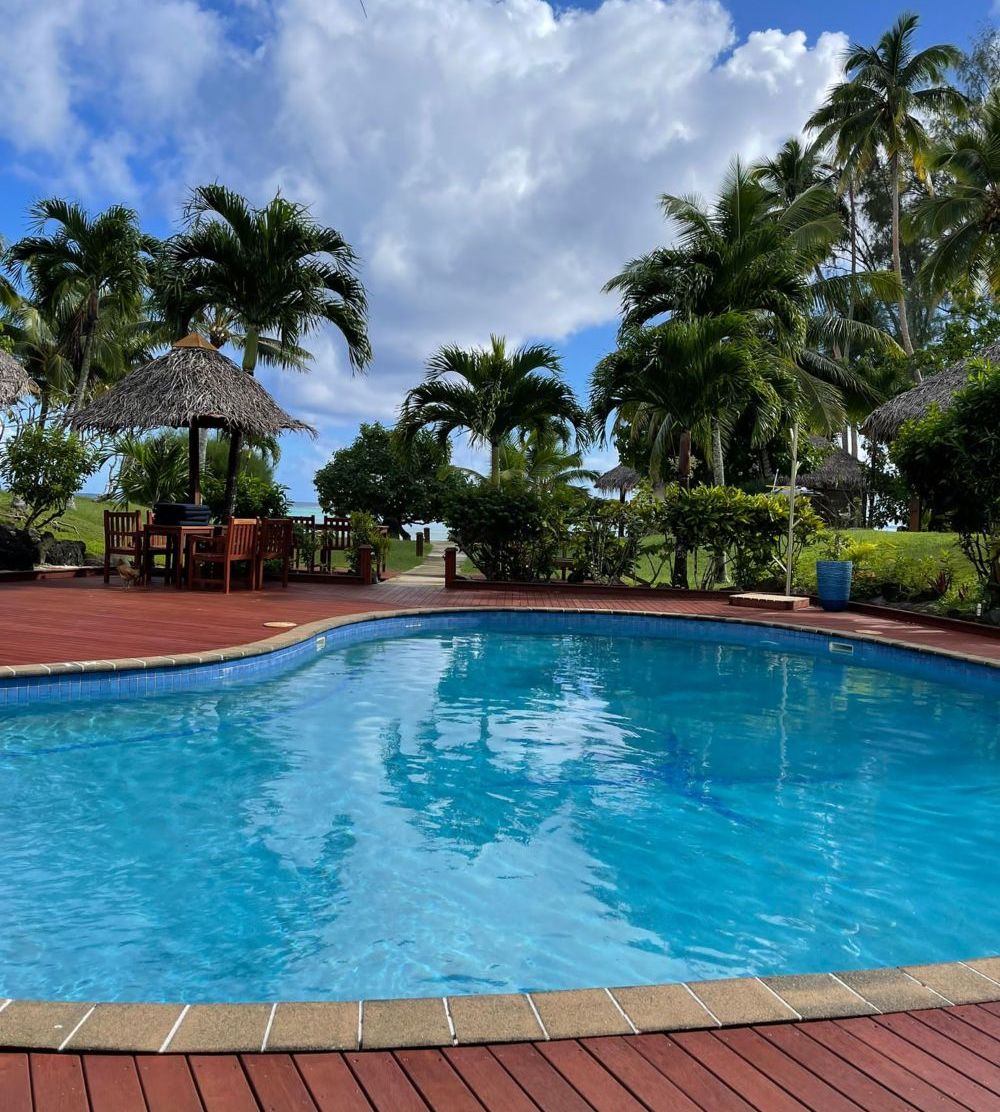 For our final night, Etu Moana (etumoana.com) have organised something special for our last supper. Their barefoot dining experience starts being prepared in the morning before we even leave for the cruise, and when we return that night, we have a lone table on the beach, covered with local flowers and surrounded by flaming torches. There are cocktails, bubbles, and surf 'n' turf, and what I initially think will feel a bit too showy ("look at me, look at me") is actually a rather romantic time to reflect on our stay. We finish our trip as we started, surrounded by fresh island flowers, filling our noses with an intoxication as sweet as a stay in the Cook Islands. For a pure beach holiday, there is nowhere easier to unwind.
For more information on a perfect holiday visit cookislands.travel