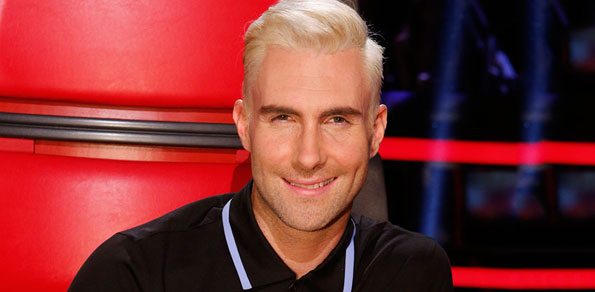 There is no question that the Maroon 5 front man and The Voice (US) judge Adam Levine is a bona-fide hottie!
But how are you feeling about his new bleach blonde do?
We were pleasantly surprised when he debuted it in a rugged selfie on Twitter, but when he turned up in a collared t-shirt with it nicely combed on the new Season of The Voice… we were underwhelmed! Fellow judge Black Shelton even commented that Levine looked like Meg Ryan!
What are your thoughts? Do you like the new blonde Levine? Or should he bring back the brunette?
Article | Oliver Hall