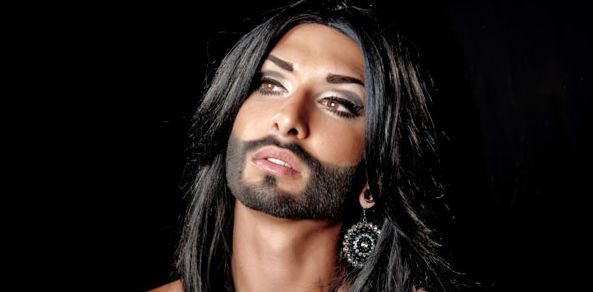 The annual campfest of the Eurovision Song Contest was held over the weekend in Copenhagen, Denmark, with Austrian drag queen Conchita Wurst of Austria taking out the title.
Conchita's epic ballad Rise Like A Phoenix scored 290 points in the contest with its biggest support coming from Western Europe. There had been online petitions started in Armenia, Belarus, and Russia demanding that Conchita not be included in their nation's broadcasts. However, that was all in vain with the glamorous bearded lady winning the title for Austria for the first time since 1966 and getting the maximum 12 points from Belgium, Finland, Greece, Ireland, Israel, Italy, Netherlands, Portugal, Slovenia, Spain, Sweden, Switzerland, United Kingdom.
Popular with the gay community the world over, UKTV screened it in New Zealand for only the third time in the past three decades and we heard of many Eurovision parties across Aotearoa, with us taking a double take at well-known Wellingtonian gay commentator Andy Boreham who bore a striking resemblance to the Austrian goddess!
 Article | Aaron Halliwell