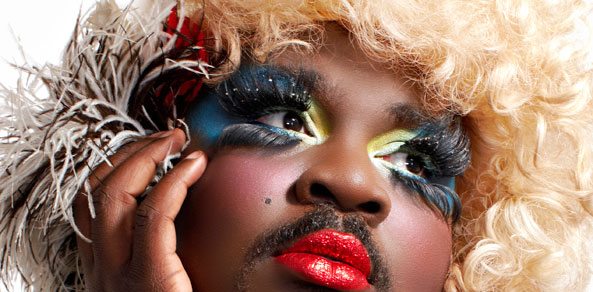 The Concert Chamber in Auckland's town-hall turns into a cabaret chamber of European sophistication/proportions as the inaugural Auckland International Cabaret Festival takes place from June 4th – 8th. Bringing together seven of the world cabaret circuit's brightest stars.
Aucklander's can enjoy performances from La Gateau Chocolat (UK) 6th & 7th June
Nigerian-born, London educated La Gateau Chocolat has been a revelation since making the leap from the UK's clubbing scene to venues and festival across the world – including a performance last year in Christchurch. La Gateau has sung for the Queen as part of the Jubilee Flotilla, joined Basement Jaxx at the Barbican and won London Time Out's Alternative Eurovision song contest – shortly after being named by the publication as one of their Top 10 Cabaret stars.
Did we mention that he also holds a law degree? No? Well – now you know. With a selection of musical arrangements as random as a box of Belgian dark chocolates and equally as exquisite, the baritone voice drag opera singer traverses through opera, musical theatre, jazz and even some rap, with his fetish for lycra, a passion for laughter and a warmth that has given his audiences an incredible sweet tooth.
Visit http://www.the-edge.co.nz/cabaretseason.aspx for more information and tickets for these events. 
 Article | gayexpress