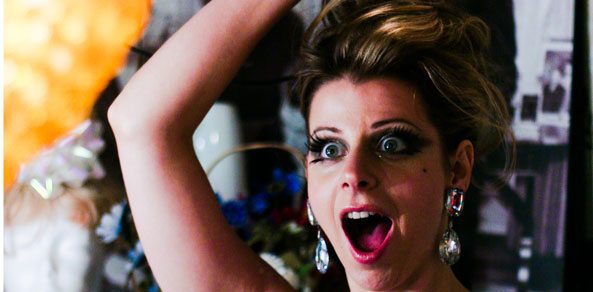 The Concert Chamber in Auckland's town-hall turns into a cabaret chamber of European sophistication/proportions as the inaugural Auckland International Cabaret Festival takes place from June 4th – 8th. Bringing together seven of the world cabaret circuit's brightest stars.
Aucklander's can enjoy performances from Lady Rizo (USA) 6th June
She's performed in front of the likes of Beyonce, Jay-Z and Prince in New York's West Village, with her pop arrangements ranging from Lady Gaga to the Pixies, and her monthly show at Joe's Pub has regularly sold out since 2009's debut.
The "Cabaret Superstar" (to quote New York Magazine), comedienne and chanteuse Lady Rizo hasn't been content entertaining at supper or nightclubs – earning a Grammy award in 2010 by means of a duet with acclaimed cellist Yo-Yo Ma and collaborating with Platinum selling artist Moby and comedian/musician Reggie Watts. The latter of which appearing on her latest album, Violet, that was release late 2013. Lady RIzo has been described "as high-class, high-energy belter, who specializes in making old standards sound soulful and contemporary" by the Wall Street Journal and been lauded by Rolling Stone magazine as she "brings out the Broadway" in her body of work.
Visit http://www.the-edge.co.nz/cabaretseason.aspx for more information and tickets for these events. 
Article | gayexpress