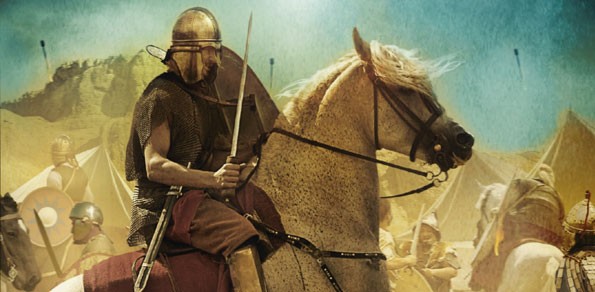 Andrew Rumbles Immerses himself in fantasy.
Different genres are enjoyed by different people at different times. Each has its own audience. I personally enjoy fantasy writing, more science fiction than historical, but there is some crossover. What I read while busy can differ markedly from when I have time on my hands.   I also appreciate writing where I find myself in a gay friendly environment with characters and plots who I can identify with on a personal level.
Richard Blake is the pen name for an author, published by a mainstream publisher. He has a credible series of historical fantasy to his b-list name.  He is a busy man with work as a lecturer, historian and broadcaster along with being a husband  and father.
If you've read all of Games of Thrones and everything else by George R R Martin and his colleagues Brandon Sanderson, Robin Hobb et al, here is a new option for you.  The hero, Lord Alaric has male playthings in his household and is very relaxed about finding sexual attraction with them, while his heart finds love and his body lustful connection with Antonia.
He is very young and despite being  born English rather than Roman, has earned himself a very high powered role in the governance of   700 AD Constantinople. His life is disrupted by a cross dressing Antonia and a plot by the Persians to overthrow the city, while the emperor is away. This is absolutely perfectly well crafted historical fare.
My opinion is that while this book is comfortable with gay sex, it is in no way a novel with a gay sensibility. Read it if you enjoy historical fantasy. If you don't, then look elsewhere for your next holiday read.
 Article | Andrew Rumbles