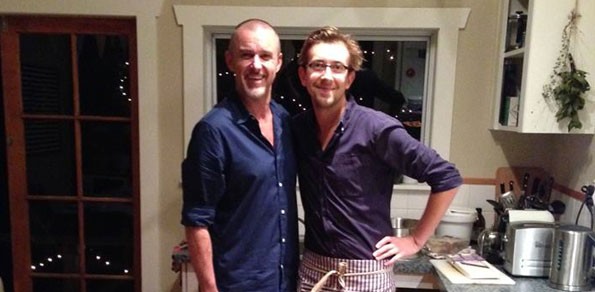 Alexia is the co-author of popular blog www.cheapeats.co.nz the Auckland guide to eating great food without going bankrupt.
What do you do when you are a gay actor who is also passionate about cooking but can't commit to a restaurant job because of your acting work? You start Auckland's littlest restaurant at your kitchen table, of course.
Todd Emerson (with fellow gay actor Andrew Lang as front of house) runs Little Kitchen Club where people come in groups of six to indulge in his gorgeous three course meals without knowing what will be on the menu. Judging by the backlog of bookings, people have been pretty impressed!
www.facebook.com/thelittlekitchenclub
 Article | Alexia Santamaria.