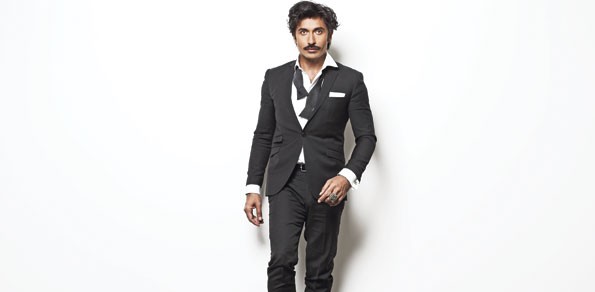 Colin's Mathura-Jeffree's top tips
1 Venue. Always have a place that sets the wow factor. For my 40th I had the Wharf, to cater for 500 masquerade guests, fireworks and my name on the Harbour Bridge. For my 42nd Birthday I decided on a Bond theme and the venue best suited was Twentyone at SkyCity. Gold decor, gambling tables, Mumm's champagne and without a doubt the best bathrooms in this city!
2 Guest List. Always bring in people you love and/or are intrigued by.
3 Catering. Food is so important when drinking. Have a wide selection of food to cater for the needs of your guests. I once saw a gluten free table get cross-contaminated. People puffed up and exploded! It was like a cross between new years fireworks and a piñata!
4 Music. Sets the mood and defines the style.
5 A wild amount of debauchery!
Faux pas a party host should avoid:
To be over ambitious is to fail a party. Work within your means. Always be mindful of your guests. I have a no A-holes policy! Great people are enormous fun at parties, bad people tend to also dress like their attitude: lazy, lack-luster and last season.
Throwing a memorable party on a shoe-string budget:
How the hell would I know?! Maybe buy cheerios – those little sausages you get at supermarkets they're cheap!
 Article | Oliver Hall
 Photos | Danilo Santana David  www.danilophoto.com\
 Make Up | Christina Lajdes at Ruby JacK
 Thanks to Simon from Famous Vodka & Mac Cosmetics.