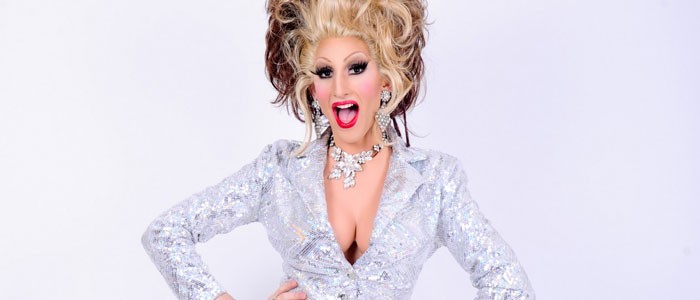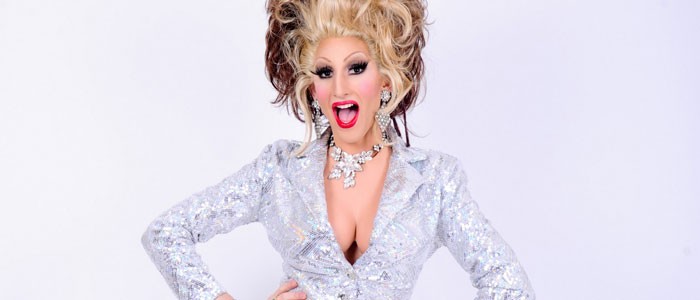 Organisers of DNA Gay Ski Week QT today (July 23 2014) announced that the event's infamous final party will be Queenstown's "biggest ever dance party" and held for the first time at the Memorial Centre.
Securing a special event liquor licence until 3am for the fabulous final night party is quite a coup.
The 'Belvedere Oh, what a circus' themed night promises to be "one of the best final nights ever" according to organisers Sally and Mandy Whitewoods.
"We're super excited to announce the venue as we've been working really hard with local officials to make sure the event is not only fantastic but meets all the necessary protocols," said Sally Whitewoods.
"Honestly this'll be the party to end all parties and without a doubt will be the biggest and best ever dance party held in Queenstown. Think London, Paris, Berlin, Ibiza dance parties and you'll get the drift."
"The Memorial Centre can hold more than previous years' venues enabling everyone who's here for Gay Ski Week to attend the final night party. Though as always we're sure this'll be a sell-out."
Adding to the party atmosphere, fancy dress is encouraged, though isn't compulsory. Guests should dig deep for ideas and channel their inner strong man, lion and ring master for the final night shindig.
The excited crowd will dance the night away with tunes from Sydney DJs Adam Love and Kate Monroe — fondly known as the First Lady of House.
"With new sponsor Belvedere Vodka on board it promises to be a hilarious, fun and crazy affair bringing all the fun of the circus to Queenstown for one night only."
The Memorial Centre will be fully-themed on the night and the Travelling Photo Booth on hand to help people capture the best moments.
Local production and lighting company Tom Tom Productions will add that essential dance vibe with the best sound and lighting, while guests will be wowed by entertainment and fire troupe, Flame Entertainment.
Known as the Southern Hemisphere's largest Winter Pride event, DNA Gay Ski Week QT sees hundreds of gay men and women converge on Queenstown between August 30 and September 6 for a week-long celebration of skiing, socialising and evenings full of fun.
Sally Whitewoods attended San Francisco Pride at the end of June exhibiting the Queenstown event to the thousands who descended on the city for the celebrations.
"For the first time we've been in a position to attend and I was excited to not only see how they do things in San Fran but also tell everyone how great Queenstown is. I hopefully enticed lots of people to hop over the ditch and join the festival in Queenstown this year."
The event has gone from strength to strength and this year the organisers welcomed national airline Air New Zealand on board as a sponsor and created four competitions for people to win a trip to Queenstown from the USA and Australia.
"The competitions are running red hot and the entries have surpassed what we expected. It just goes to show there's a real interest in the community for people to come to Queenstown, we just have to make it happen," she said.
Tickets are selling fast for the key events including the fabulous MoreFM Opening Party, Bingay, with new sponsor Crabbie's, SKYCITY Queenstown's Karaoke with Miss Ribena from Auckland's Family Bar, and the fabulous on-slope action at Cardrona.
The 'Gibbston Valley presents – Life is a Cabaret' night is proving to be "incredibly popular" as it's hosted by Prada Clutch (Sydney) and will sell out soon.
"Our new 'all event passes' are near sell out and won't be available to purchase after Friday August 1 so people should get in quick. Smaller events such as Anika Moa are almost sold out too which is great."
Sally and Mandy are once again raising funds for New Zealand AIDS Foundation (NZAF) donating six per cent of the accommodation revenue from bookings at Novotel Queenstown to the charity.
"We raised $432.79 last year for the New Zealand AIDS Foundation (NZAF) which is great and this year we'd like to generate more," said Sally Whitewoods.
Tickets are now available from the new Gay Ski Week QT website www.gayskiweekqt.com and up-to-the-minute news can be found online at www.facebook.com/gayskiweekqt.