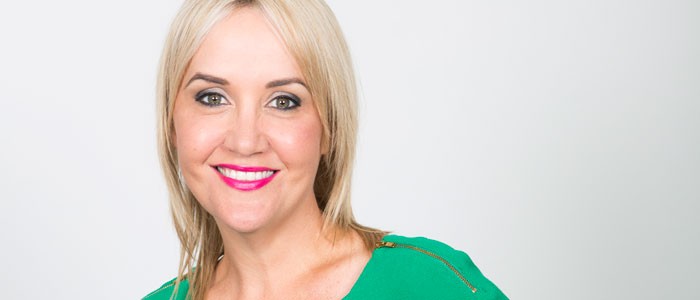 Nikki Kaye is the National Party candidate for Auckland Central.
What do you think are the three greatest problems New Zealanders are facing at the moment?
·             More affordable housing particularly for Aucklanders
·             Continuing strong economic policies to ensure wages keep rising and jobs are created
·             Reducing the numbers of young people leaving our school system with inadequate skills in numeracy and literacy
What have you done thus far to help?
More affordable Housing:
Strengthening our economy:
More than 400,000 primary school kids had their progress assessed in reading, writing, and maths last year, and around three quarters were at or above National Standards. Our target is to have 98 per cent of school entrants having previously participated in ECE by the end of 2016. Participation is now at 95.9 per cent, representing an extra 3,839 kids since mid-2011. For our young adults we have two targets, one is to increase the proportion of 18-year-olds with NCEA level 2 or equivalent qualification to 85 per cent by 2017. Since 2011, the number of 18-year-olds achieving this has gone up from 74.3 per cent, to 78.6 per cent in 2013.Our final target is for 55 per cent of the population aged 25 to 34 years having a Level 4 or higher qualification by 2017.  In the year to March 2014 we achieved 54.5 per cent, putting us well within reach of our target helping young New Zealanders become more skilled and get better jobs.
What do you intend to do as an MP to help?
As a constituency MP I have had over 3000 queries or issues where I work hard to assist Auckland Central residents in local issues. You can see the local and ministerial projects I have delivered at www.nikkikaye.co.nz. Recently my proposal for a conservation park in great barrier island was accepted making it the largest conservation park in the Auckland area. We have also announced a $10 billion transport package for the next generation of Auckland projects to develop and improve transport in Auckland for the benefit of the city and the country. These are delivering the Auckland Manukau Eastern Transport Initiative (AMETI) and East-West Link, the second Waitemata Harbour crossing, and the City Rail Link (CRL). I have supported the CRL since 2009 and I am delighted wour Government has now committed to this project.
As a cabinet Minister with 5 portfolios I have been working hard on Auckland issues. Recently I announced with the Prime Minister that a future National Government would spend $350 million on new schools, classrooms and redevelopments of existing schools. I have also taken through cabinet a $211 million package to ensure all schools who want it can access uncapped data funded by crown with fast internet connections. This is a project I am very proud of and hope to continue if we are in government. The opportunity to enable all children wherever they grow up and whatever family they are born into in NZ access to a good education is something that drives me.
It has been a privilege to be the MP for Auckland Central and I would hugely value the opportunity to continue to deliver for Auckland.
Why should readers give you their party vote?
Firstly, in terms of record across key areas we have delivered and the country is heading in the right direction. We have worked hard to get the governments books back in to surplus (one of only a few countries in the OECD), crime is at a 35 year low, welfare dependency is decreasing with a more than 60,000 less people on a benefit, NCEA achievement results are up including for young Maori and pacific students.
Secondly at a leadership level polls demonstrate Prime Minister John Key has the support of hundreds and thousands of New Zealanders. We have a caucus that works together and backs the Prime Minister.
Thirdly the alternative of a potential Labour, green, Mana internet, NZ first government would be a much more unstable, costly and potentially radical recipe for NZ at a time when we need stability.
Finally, the country is heading in the right direction and the new policies that we will campaign on like greater investment in Auckland schools are fully costed and will lead to a stronger country.  We believe in a stronger NZ where we fix the hard issues like raising achievement, reducing crime, increasing home ownership and paying our own way in the world by getting back into surplus.
What do you believe are the biggest issues specifically facing the GLBT community?
There are several issues specific to the GLBTI community that I am concerned about. We need to continue to try and reduce the number of GLBTI youth that are bullied and that commit suicide. Parliament needs to pass laws to reform adoption and surrogacy laws generally but also specifically for same sex couples.
What have you done thus far to address these?
I have worked on a range of projects and issues for the LGBTI community such as the development of the Auckland Pride Festival, supporting the votes for Marriage equality, improving funding for LGBTI youth and advocating for LGBTI on a range of issues.
I worked with Green MP Kevin Hague to draft a private members bill (over 30 pages long) to reform NZ adoption laws. This bill is now in the private members bill ballot.
In February this year, in my role as the Minister of Youth Affairs, I announced $55,000 in funding through the Ministry of Youth Development to help strengthen services available to LGBTI youth. This will support a range of LGBTI organisations to develop a plan to better address these issues, and provide a view on how to ensure services are provided to young people in a sustainable way. I have commissioned further work on building capability for support services for LGBTI youth. I also want to encourage and support better access for LGBTI youth to development and leadership opportunities.
Do you intend to address these any of those if you are successful at the next election? If so, how?
Yes, In particular I will continue to work hard on the project for LGBTI youth organisations to ensure better services are provided to young LGBTI people in a sustainable way. I have commissioned further work on building capability for support services for LGBTI youth. I also want to encourage and support better access for LGBTI youth to development and leadership opportunities. If in Government I will continue to work on the Prime Ministers Youth mental health project initiatives (we have provided $60 million) to reduce youth suicide.
What would be your message to the New Zealanders so disillusioned by politics that they are not planning to vote this election?
Please Vote! My experience is that there are politicians on both sides of the house trying to make a difference. What you read in the media does not show the level of cooperation that actually does happen between Government and opposition MPs in areas like select committees and the passing of legislation. I get over 3000 cases and queries each year. As a constituency MP as well I think there is a lot of work that happens between opposition and Government MPs. I believe as an elected constituency MP it is irrelevant who you vote for it my job to serve and help all my constituents. If you don't have your say then our democracy and our country is weakened. This is a crucial election.
Please complete the following sentences:
·         When I leave politics I would like my political career to be remembered for… being an independent, strong, hard working MP that fought for what I believed in and delivered for Auckland and New Zealand. Including helping deliver major projects in Auckland like the Victoria Park Tunnel, opening up our waterfront with Wynyard quarter and progressing the largest Conservation park in the Auckland area. I would like to be remembered for delivering major projects in education to provide more opportunities for young people like funded uncapped data and fast connections, major upgrades of schools across NZ and more modern learning environments. As a strong advocate for the LGBTI community, I want to be remembered for helping progress the Auckland Pride festival, marriage equality and better services for LGBTI youth.
·         Winston Peters is…a constituent of mine and I am hoping to get his electorate vote!
·         To be a great Prime Minister you need to have…courage, a strong work ethic, integrity, heart and a plan to improve the country.
·         Kim Dot Com is…living in a mansion and I can confirm that I have never had an invite 
·         Nice guys finish…first in my books. My grandmother always said go for the kind ones
·         New Zealand is… the best country in the world and became even better with the passing of Marriage equality laws.