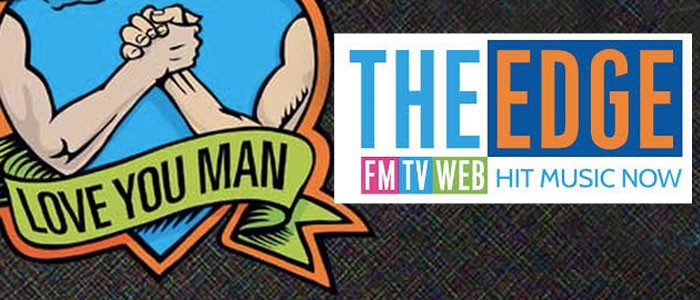 A promotional competition asking two best mates to get married in order to win an all-expenses-paid trip to the 2015 Rugby World Cup is insulting, marriage equality campaign LegaliseLove Aotearoa claims.
The competition, run by New Zealand radio station The Edge, asks people to register to marry their 'bro', in a ceremony that will be held at Eden Park. Titled 'Love You Man', it is targeted towards heterosexual males who have a strong 'bromance'.
'We've done stranger weddings, naked weddings, same sex weddings but this is the first one that we know will end in divorce,' the blurb on the competition's website states. 'We know a Kiwi man's life is full of important relationships. A man and his car, a man and his dog, a man and his beer…but these all pale in comparison when compared to that sacred bond with…his mate. His bro.'
The website also allows people to send e-cards to their 'bro', one of which reads, 'I know you'd never let me go out in a pink polo shirt.'
LegaliseLove maintains that the competition attacks the legitimacy of same-sex marriages.
'The Edge can dress it up in whatever language they like; the point of this competition is that men marrying each other is still something they think is worth having a laugh at,' said LegaliseLove Wellington Co-Chairperson Joseph Habgood. 'It speaks to the endemic nature of prejudice that the same radio station can hold the first same-sex marriages in New Zealand history one year, and fire off silly little pot-shots like this the next.'
'The Edge have done some great work promoting social justice and equality in the past, but that doesn't give them licence to ridicule the people they try to help. Maybe on the day that statistics around mental health for LGBTI people are better, when high schools are safe places for LGBTI youth, we can look back on all this and laugh; but competitions like this don't bring that day any closer.'
19 August 2014 marks the first anniversary of the Marriage (Definition of Marriage) Amendment Act 2013 coming into force.
LegaliseLove Aotearoa can be contacted at legaliselove@gmail.com.
Article | gayexpress