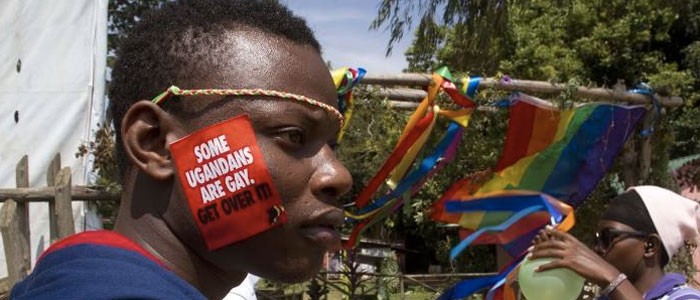 Saturday 9 August marked Uganda's first Gay Pride march.
Days after the country's court overturned an extreme anti-gay law, Ugandan locals took to the streets to celebrate with a Pride march. 
Held in Entebbe, 25 km's from Kampala, the nation's capital, a crowd of over 200 attendees marched for gay rights.This is the third annual Gay Pride march to be held in Uganda. In the past the marches have been violently interrupted by police.
Lesbian Activist Jaqueline Kasha tells The Wire.com "We are a group of people who have suffered enough… We are Ugandans who have the right to gather in a public place … and we are going to have fun."
With Ugandan nationals no longer obliged to denounce homosexuals, their GLBT community came together and celebrated without harassment from police or government officials.
Article | Tux Hika