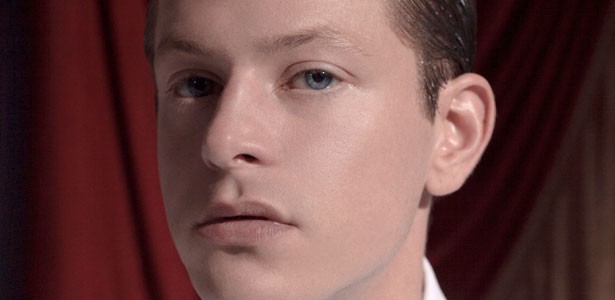 Singer-songwriter Perfume Genius brilliant third album Too Bright, co-produced by Portishead's Adrian Utley, has been heralded by critics and seen him compared to the likes of Rufus Wainwright, PJ Harvey and Nina Simone.
His interview with express is as raw and beautiful as his music.
With the likes of Sam Smith topping the charts do you think the music industry is becoming more open to LGBT artists? Or only straight acting LGBT artists?
The whole idea of  "straight acting" is awful. Usually the men that adopt this description are blatantly discriminatory against "faggy" or "feminine" men even though their masculinity is as much of a put on and performance as a catty queen. And I certainly wouldn't call Sam Smith "straight-acting" nor would I do most men that pride themselves in being so.
We all see you, so stop playing a goddamn game. As far as creatively, it is not always necessary to bring your sexuality in to what you create but I think doing so is brave and important.
It comes with a lot of potential risks, but they are risks I am willing to take if they end up being helpful. I really had to reach as an adolescent to find art that I could relate to. Hearing someone share your experience very specifically is very moving and eases the loneliness of growing up different and I hope by being explicit and upfront I can be that to someone.
What is your ultimate goal as an artist?
Essentially to do whatever the fuck I want and try not to get in my own way or allow outside influences to affect what I make too much.
Do you care about award recognition like Grammy's or commercial success with downloads and sales?
I certainly don't write with it in mind but I sincerely hope for critical success after my albums are finished. I would be lying if I didn't hope for some money because I need some way to sustain myself so I can keep doing this. I really want to buy a house as well, I am sick of sharing walls with people and not being able to do dishes at night when the mood strikes. 
What inspired the name Perfume Genius?
Honestly it was the first phrase that came to mind when filling out the MySpace registration. I didn't expect listeners beyond my own friends so I just entered a random pair of words. Once more people outside of my social circle heard the music I felt stuck with it. I am grateful in a way because if I had put more thought in to it I am sure I would have ended up with someone completely pretentious and overthought.
On your debut album Learning, you sang about your past struggles with substance abuse – do you have any advice for people who are going through that themselves?
You have to go the whole way. It requires drastic and terrifying shifts of all kinds. Let yourself be scared and uncomfortable because there is no easy way out. Do not try and do it on your own or be prideful. Everything I have written has been during periods of complete sobriety. Addiction, like depression is a void – nothing comes from it.
What is your favourite video you have made and why?
A video I made for a song on my first album called "No Problem." It is edited footage of a breath control fetish video featuring a young woman underwater for an extended period of time. I edited out her entrance and exit in to the pool, superimposed a slightly out of time ghostly double – along with other small changes that shifted some of the fetish aspect out of the footage in to something dreamy but still with an undercurrent of discomfort.  
What was it like working with the late gay porn actor Arpad Miklos on the video for Hood? 
He was very kind, warm and professional. I knew him only for the span of hours it took to shoot the video and we didn't keep in touch afterwards.
How did that collaboration come about?
I originally thought only of having a bodybuilder, someone giant and muscled to cradle me throughout. The problem was that no one in that field wanted to be a part of something that intimate or that gay. Someone suggested Arpad as an alternative and after getting in touch with him and explaining my ideas he agreed. He was perfect and moving and sensitive onscreen and it couldn't have worked out more beautifully.
Perfume Genius' Too Bright is out now through Matador records. 
Article | Oliver Hall. Photos | Luke Gilford.