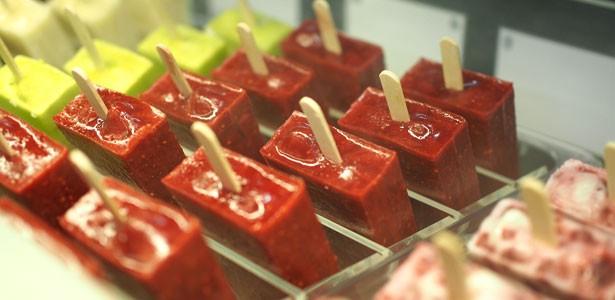 Alexia is the co-author of popular blog www.cheapeats.co.nz the Auckland guide to eating great food without going bankrupt.
Lalele is an organic gelato stand that's at Coatesville and Takapuna markets by day and Henderson, Glenfield and Pakuranga night markets by night.
We are enraptured with their raspberry sorbet on a stick and you'll fall in love, as much with the flavours as the aesthetics – these are seriously pretty sweet treats. We pick they'll be a huge hit this summer.
Follow Lalele Organic on facebook for locations
Article | Alexia Santamaria.