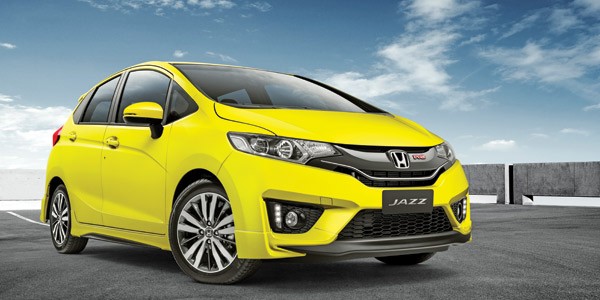 In a new motoring feature, leading manufacturers and dealers put forward their contenders for this challenge!
With all the latest European vehicle trends moving towards diesel engines it's refreshing to see a manufacturer showing that petrol engines can still cut the efficiency mustard. In reviewing this mustard coloured Honda Jazz RS, it seems that you can have your cake and eat it too. There are so few cars on offer today that provide the superb value for money that can also bring a smile to your face. The way the car is styled, to the bright external colour options, the fizzy engine all shout "I'm here to have fun!".
The new interior has increased in size to easily fit 4 adults with some luggage in good comfort alongside an infotainment system that is better than its few real market rivals. To the external styling, even if it is the beholders choice to judge where it comes in the beauty contest, the cars bubbly character seems like it would never care. In a daily drive, that's exactly where this new Jazz shines. The 1.5l engine is a miser on petrol, while providing some genuine engine notes that are surprisingly delightful. Honda NZ plans to double sales with this years release of the new Jazz and I can see why.
Vehicle supplied by Honda NZ Ltd, Auckland.
Article | Martin Todd.