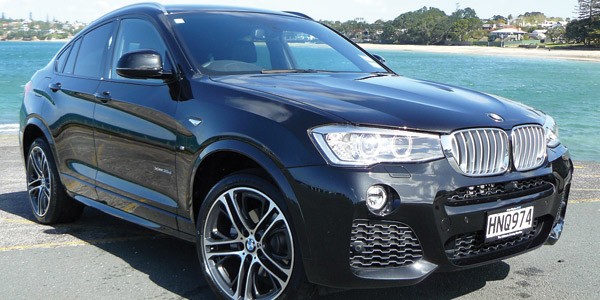 In a new motoring feature, leading manufacturers and dealers put forward their contenders for this challenge!
The invitation to try BMWs newest X car was met with great applause.  The X4 Super Coupe SUV sits between the venerable X3 and X5, yet it is much more the sportier younger lighter brother of the larger X6. In this guise the X4 35d M Spec, the coupe lookalike has the most powerful engine on offer, with a neck snappingly low 5 seconds to motorway limits, all the while leaving you feeling like you are setting off on holiday in total comfort from the utterly cossetting leather and interior package. 
With a low sweeping tail to the body, 3D reversing cameras aid in guiding the vehicle during parking, a remarkable piece of technology. A lap of the city brought a fair share of stares to this funky urban activity vehicle. Surely the days of calling these types of vehicles 'utilities' is over? Driving further out of the city limits revealed impressive quietness in the aural sense, all while having that supreme power for overtaking. After returning the vehicle, I mentioned to the salesman that it would be the first car I've reviewed in years that I'd consider purchasing, it really is that good.
Vehicle supplied by Jerry Clayton, North Shore.
Article | Martin Todd.