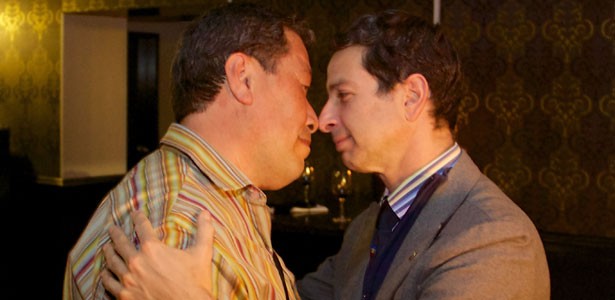 It feels like only yesterday we were bidding adieu to openly gay former US Ambassador David Huebner, but like a gift from the Vatican itself, spunky Italian Carmelo Barbarello has arrived for his three-year stint as Italian Ambassador to NZ.
Barbarello who is married (sorry boys!) arrived in Wellington with his husband Javier Barca, and was welcomed by Rainbow Wellington with a party on Friday 3 October.
Barbarello was previously posted in Addis Ababa, Ethiopia; Beunos Aires, Argentina and New Dehli, India. Barbarello and Barca married at the Spanish Embassy in Beunos Aires in 2012. Italy does not currently allow same-sex marriage.
 Article | Oliver Hall. Photo | Italian Ambassador Carmelo Barbarello welcomed by Rainbow Wellington's Rawa Karetai