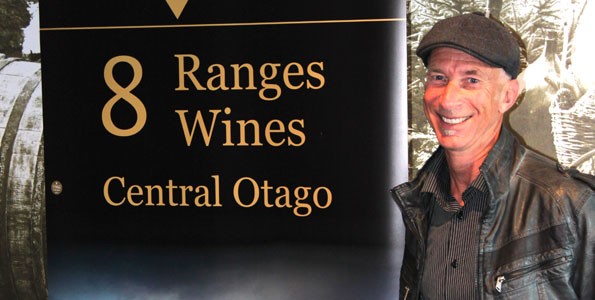 Express sips some select pinots from 8 Ranges Winery.
Last night express attended a food and wine matching evening at The Abbey Bar & Kitchen in Greenlane hosted by Trevor, the owner of 8 Ranges Winery in Alexandra. Trevor and his partner, Mark, do almost all the work in the vineyard and produce about 1000 cases each year.
The Abbey's chef produced delicious food matches for four different Pinots: a pinot rose matched with mussels, a pinot gris with duck pate, a Trail Rider pinot noir with venison and a Barrel Selection pinot nnoir with lamb. Attendees included express' Book Reviewer Andrew Rumbles, wine expert and senior Air NZ Cabin Crew Peter Maxted and LJ Hooker's Glen Baker.
 Article | Oliver Hall.