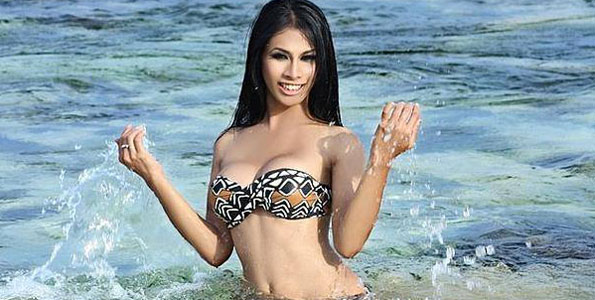 Supporters of murdered trans-woman Mayang Preseto took acceptation to the Courier Mails printing 'she-male' on its front cover.
Mayang Praseto was reportedly murdered and then boiled by her chef husband Marcus Volke, some of her remains were found on the stovetop of a brisbane apartment on Saturday, when police arrived to investigate a foul smell. Volke fled the apartment and was later found dead.
According to online reports, Mayang described herself online as a high-class escort, charging up to $500 for outcalls. Her Facebook profile also says she worked as a 'gender illusionist' cabaret performer.
The Australian daily newspaper The Courier Mail printed an apology, after fielding complaints over the use of language it has used in depicting the murder of indonesian trans-woman.
The Courier Mail's headline read 'Monster Chef and The She Male', which has caused an online uproar aimed at the paper.
Article | gayexpress