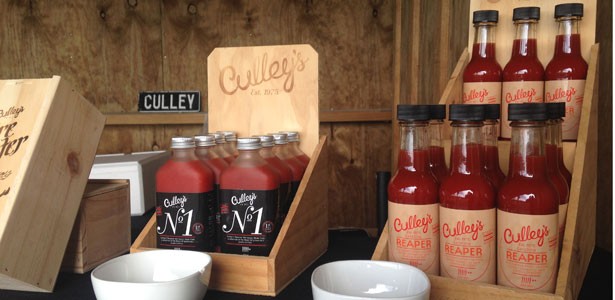 Alexia is the co-author of popular blog www.cheapeats.co.nz the Auckland guide to eating great food without going bankrupt.
Culley's are one of our favourite Artisans at any market in Auckland. Their sauces are some of the best we've tasted and the green chilli, chipotle and hickory flavours are pantry staples in my house.
They're a lot bigger these days than when they started in Clevedon but despite getting into larger outlets, they still do the markets to  connect with their customers. Don't be afraid, these are sauces with flavour not just kick and they have something for every spice threshold. www.culleys.co.nz.
 Article | Alexia Santamaria