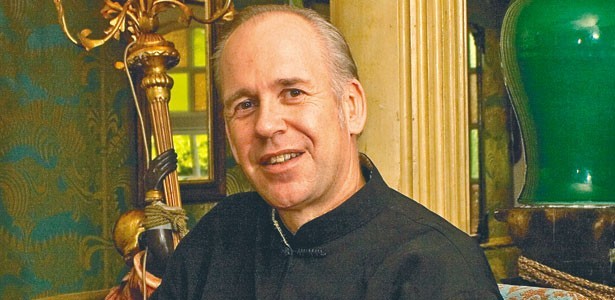 Oliver Hall talks to Russell Green about the resurrection of Shanghai Lil's, the cocktail jazz bar, with a thousand stories to tell!
"We looked at Ponsonby Road when we were getting out of the Bird Cage in 2009-10 but there was just no spaces available," Shanghai Lil's operator Russell Green tells express. "I think Ponsonby has changed in the last few years. I think it's serving a younger crowd now. Shanghai Lil's is a very eclectic venue and I think we are bringing a real point of difference to Ponsonby Road."
Shanghai Lil's began in late 2004 on Anzac Avenue. The warm opulent opium den interior created with endless antique furnishings and lavish touches of red velvet and gold silk; a contrast to the dark grimy street it sat on, with the Out Book Store just a few doors down.
It's owners Russell Green and Billy Farnell had met back in the eighties, working at the legendarily expensive Auckland restaurant The Bonaparte on Victoria St West. "Main courses were up to $50, at a time where you wouldn't pay more than $12 in most places…
You have to remember back then the suburbs had nothing. Even Ponsonby was only Three Lamps. SPQR was a garage up until 1990."
Green was a young chef and Farnell worked as the restaurant's jazz pianist. After moving in together the two accumulated a collection of oriental antiques and eventually decided they would like to run their own bar. "We wanted to give people not just a drink but a memory and a feeling of occasion," Green explains.
At the beginning of 2006 the bar relocated to The Birdcage at the bottom of Franklin Road, where it stayed for nearly four years. In that time it grew in size, to match its increasing popularity, at one point taking over the venue's conservatory and adorning it with cane lounge furniture and chandeliers. Shanghai Lil's hosted parties for the likes of TV3 and attracted incognito celebrities like Scarlett Johansson through its doors.
At the end of 2009, the bar moved again this time to a venue in Parnell with full kitchen facilities, and became a restaurant. "I ended up spending all my time in the kitchen and I missed hosting our guests," says Green, who confirms, "now we want to bring back the fun and energy it had. The problem with having a restaurant is it has to be run as a business because you have lots of staff, and it takes that energy out of you. I put the brakes on and thought – let's go back!"
The new venue at 212 Ponsonby Road, will see Farnell reunite with the original band who he famously played with in three and four-piece incarnations at The Birdcage. "We'll play the classics," he says with a smile. An acclaimed musician Billy was once invited on stage by Liberace to play in front of a packed house in Las Vegas.
"Even though we've always been openly gay, we had never been fully immersed in the gay world," says Green, explaining that Shanghai Lil's will never be an exclusively gay bar because, "everyone brings another piece to the jigsaw puzzle."
Over the years he says he has introduced a number of couples at the bar, both gay and straight,
"I've had about 30 or 40 people meet and go on first dates through me and have gone on to get married of Civil Unionised. I think that has happened because we make people feel comfortable, so they can find themselves in a position where they are happy to talk to people they've never met before.
Article | Oliver Hall. Photo | Tux Hika.