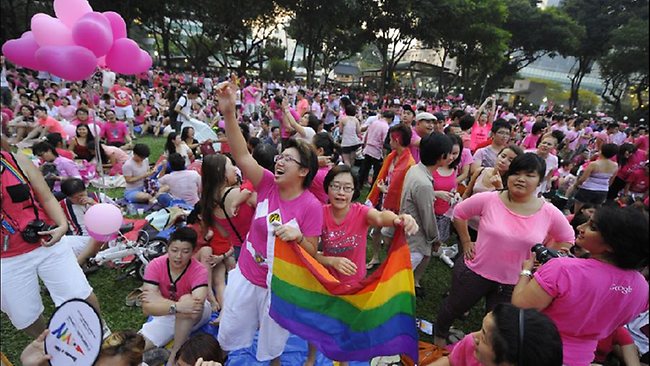 The Singapore court of appeal has upheld the colonial era law criminalising sex between men.
It is now up to the Singapore parliament to repeal Section 377A of the penal code, prohibiting sex between men.
"Whilst we understand the deeply held personal feelings of the appellants, there is nothing that this court can do to assist them," judges Andrew Phang, Belinda Ang and Woo Bih Li said in a written verdict.
"Their remedy lies, if at all, in the legislative sphere," the judges said.
The ruling is a result of two challenges made against the law, one of which was made by Tan Eng Hong, who was arrested in 2010 after being caught with a male partner in a public toilet cubicle.
Reacting to the verdict, Tan's lawyer M. Ravi said the judgment was a "huge step backwards for human rights in Singapore".
Ravi added that it was "disturbing" that "the Supreme Court has now thrown this issue back to Parliament, when other Commonwealth countries have struck down this legislation as discriminatory and (an) absurd relic of the colonial past."
Section 377A was first introduced in 1938 by British colonial administrators and carries a maximum penalty of two years in jail for homosexual acts.
Article | Levi Joule