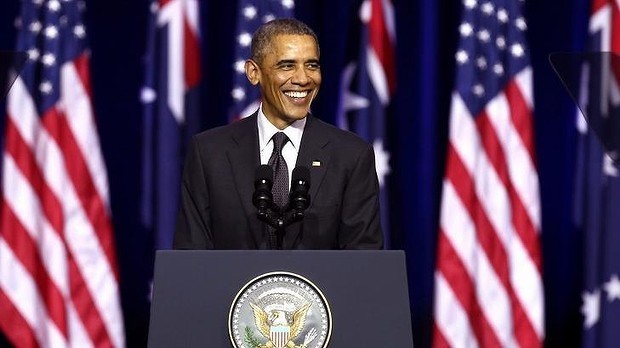 US President Barack Obama delivered a wide ranging speech at the University of Queensland yesterday with his brief mention of gay and lesbians sparking emphatic applause from the Brisbane crowd.
"We'll advice human dignity by standing up for the rights of minorities," he told around 1,000 students during the G20 summit of world leaders in Brisbane.
"No one's equality should ever be denied… we will stand up for our gay and lesbian fellow citizens, because they need to be treated equality under the law."
The Brisbane speech is by no means the first time President Obama has spoken in favour of GLBT rights however.
In 2012, President Obama became the first US President to voice support for marriage equality and he has been a champion for a number of GLBT causes. Earlier this year he signed into law an executive order prohibiting sexual orientation and gender identity discrimination by federal contractors.
Article | Levi Joule